How dedicated development team helps your Business
What is called a Dedicated Team?
A dedicated development team is a collaborative model between an outsourced team of developers and a client mainly on a long-term basis. This is one of the most trending modes which helps businesses to achieve their goals and needs.

If you opt to hire a dedicated development team, you will get the team of professionals selected specifically for your business goals. This team supports an in-house team, who are technically your employees. However, there is no risk or no formalities about administrative, HR, taxation, and other employee benefit issues for a dedicated team. On the ther side, you can focus more on high-level business issues while your dedicated development teams do the rest.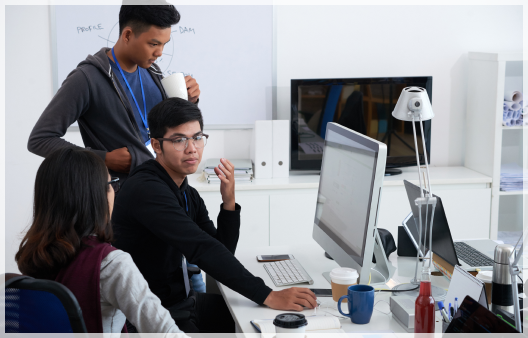 Advantages of a dedicated development team
Alter when need – Business can change their process and alter their software whenever needed which internally boost their business growth and helps in achieving their goals faster and as planned.
Cost efficiency – It's been scientifically proven that even a 50% increase in software developers team familiarity reduces coding mistakes by 19% and the budget by 30%.
Long-term collaboration – If you are looking for stable and long-term engagement, signing a contract with a dedicated development team is a perfect business strategy.
Increases productivity – Multitasking reduces productivity. You can focus 100% on business and dedicated team focus 100% on projects which increase productivity to the business.
Full involvement and control – By signing a dedicated development team, you get a 100% commitment to your projects. No other processes and activities can interfere with your project.
Timely responses to emergency – Team under fixed project model cannot support during emergency always but a dedicated team never lets you down during any emergency.
Expertise – Recruiting a talent can be a problem sometimes, by hiring an outsourcing dedicated developers, you get the better experts without spending your money in training and recruiting new employees.