List Of Best Tech Gadgets To Have In 2021
Vi- On-Demand AI Personal Trainer
The first ever-evolving personal trainer living in bio-sensing earphones is one of the most efficient applications of artificial intelligence. These headphones come with a plethora of features that make the fitness regime all the more motivating and exciting.
On-Demand Personal Trainer
Vi will coach you towards your goals in real-time, to your favorite music, on your schedule.
Fitness tracker
Vi senses your distance, step rate, and heart rate in real-time and will tailor your workouts based on how you are doing.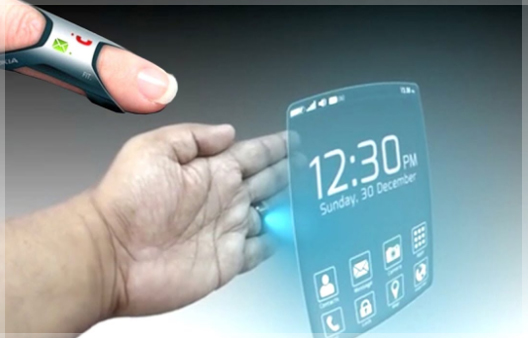 Real-time guidance
Vi coaches you in real-time based on your biometrics, making for a more dynamic and effective workout.
Personalized to everyone
Vi's sensors allow her to know you better than a human personal trainer. Your workouts become more fun, effective, and personalized because of that.
Mycroft – Open Source AI-based Voice Assistant
Mycroft brings the power of artificial intelligence to our home. This intelligent device responds to spoken commands and communicates with other devices so we can manage our home. From a simple task such as waking you up with a personalized message.
Based on Raspberry Pi 2 you're able to develop and use your own features as well as share them with the Mycroft community. Until he hears his name, Mycroft does not listen to any conversations. Once activated, we can command Mycroft to play music, start a TV show, and even review your daily schedule. With multiple devices, you can use Mycroft to communicate with other rooms in your house with the speakerphone feature. With Mycroft, you can bring AI to your home.
CHiPK9 Robot dog – a Smart Robotic Frien
CHiPK9 is a famous robot toy Dog from WowWee. However, the CHiPK9 robot dog doesn't look similar to a real dog and is not a living, breathing animal. But we have seen to act like a real dog in different ways. Looking at such a piece of technology, you may be wondered by the acts that robot dogs will perform in your life.
the CHiPK9 is always active, and Smart Band is used to recognize you. That's impressive. While playing with CHiPK9, we almost forgot that it was a bunch of metals, wires, chips, and sensors. CHiPK9 robot dogs come alive multiple times, and you never know what a CHiPK9 robot dog might do similar to a real dog.
LeEco Smart Bicycle
The LeEco smart bikes are made of high-end construction materials. Let's have a look at these smart bikes and see how much the build-construction is worthy. The whole frame, seat post, handlebars, and wheels are made of carbon fiber. It provides solid construction with lightweight to the smart bike. And the other parts of the bicycle are made of SRAM.
In terms of safety and security, LeEco's new smart bicycles come with automatic onboard lighting, horn, and a security alarm. The company says the bikes automatically notify owners when the alarm is activated, and location can be tracked via the mobile app.
The LeEco smart bikes have a 4-inch Android touchscreen with an operating system that's specifically tailored for bicycles that helps the rider with navigation and can play music (both online and offline). The bike also includes 4GB of RAM, laser pointers, a heart rate sensor, a built-in speaker, a camera, a compass, a speedometer, and a barometer. It also allows you to talk to other LeEco smart bike owners through a built-in walkie-talkie.
Leka the smart toy
Leka the smart toy has been developed by a French start-up company. It is designed for the specific purpose of teaching children with special needs along with offering companionship. People have been buzzing about this innovation, saying it fulfills its roles as a social stimulant, interactive toy, and educator brilliantly.
The bot actually has customizable features in order to allow parents to perfectly tailor Leka to their children. Leka is controlled through an app on the parent's mobile. The innovative piece of hardware has been received very warmly and looks like it can help to break the trend of these inventions simply being tools of procrastination. The device will most likely prove extremely useful to therapists who have to consult with special needs children every day. This will help them give the child exactly what they need.
Devices like this could obviously alter the world that we live in substantially and it's set to hit the market early this summer. Schools will no doubt almost immediately leap at the opportunity of having one, as it will surely be able to make teacher's lives incredibly easier. It is not contrary to popular belief a completely new concept, many other businesses have done similar things, and Leka itself has been in development and prototype stages for around 3 years.
It costs very much for developing this kind of gadgets today. However the fact all we accept is that all these gadgets will be available for low costs soon. It is very expensive to build a gadget like this. But we can use cool features of Web APIs to develop a powerful web application. You can read the full article on the Web APIs features here.