Everything About Workflow Automation And Why Does Your Business Need It?
Is your company buried in antiquated operations? If you answered yes, you're not alone. Difficult manual jobs, inefficient workflows, and communication failures may all be huge thorns on the side of any business.
In recent years, however, corporate technology developers have made enormous progress in assisting businesses in improving efficiency by automating whole workflows from start to finish. And this is where workflow automation comes into place.
Companies use workflow automation services because it allows them to control the drafting, production, and workflows. They can ensure that the software is kept up to date with the newest technological advances.
What is workflow Automation?
Workflow automation is a tool to support the flow of tasks, documentation, and information across work-related activities to operate independently in compliance with stated business rules. When done, this form of automation should be a simple operation that is carried out on a regular basis to increase overall productivity.
This makes it much easier for employees to work effectively and devote their time to worthwhile, substantial jobs rather than mindless (and usually boring) ones. Companies begin to witness significant transformation after using workflow automation.
10 Reasons why your business needs Workflow Automation
1. Automation Helps You Grow your Business
Workflow automation automates your workflow process, making it more efficient for you to work on. As a result, you may concentrate on what is necessary and delegate the rest of the responsibilities.
2. Reduce Operating Costs
Workflow automation can help you decrease operational expenses and increase productivity by automating your standard operating procedures. This implies that you can hire people that specialise in various aspects of work, such as marketing, sales, and customer service.
3. Increase Productivity
Workflow automation increases productivity by automating all key business operations. If you set up an automated workflow for each task, you may perform multiple activities at once and produce better outcomes in less time.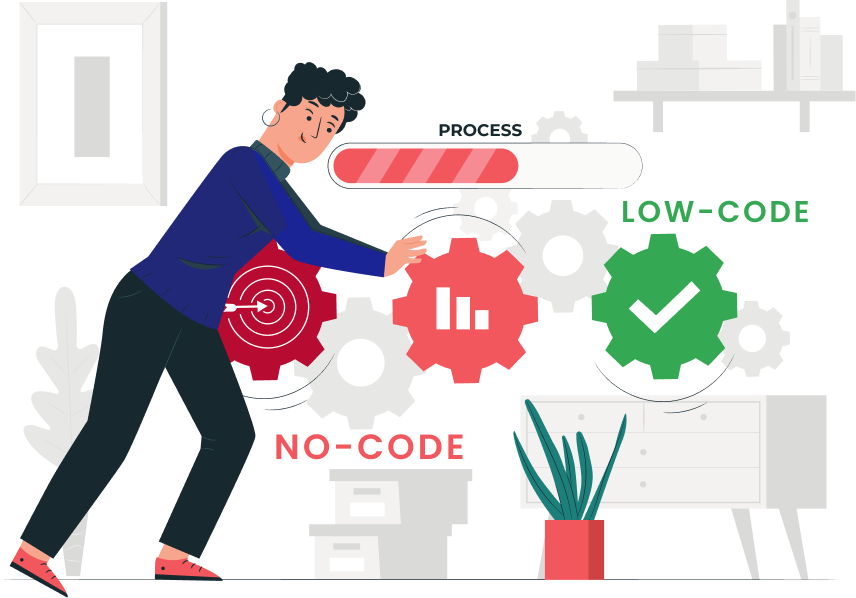 4. More Efficient Team Management
Managers can work more effectively with their teams now that automation is in action without being overburdened or swamped with routine activities that aren't actually relevant to them.
5. Improved Workflows
When you own a business, you understand how critical it is to have an effective workflow to make the process smooth. You can now automate all of your workflows by implementing automation software. These tools will assist you in managing every workflow in your company, from sales to human resources.
6. Better Control Over the Process
Previously, the tasks you could complete in a day were limited by the amount of time you had. This has evolved with the introduction of workflow automation. Workflow automation systems are intended to reduce paperwork and boost efficiency in businesses with a high turnover rate of work.
7. Save Your Time
Money isn't the only element that's lost as a result of poor work management. The time of your employee is also commonly wasted by repetitious, automatable tasks. In this case, employees can use workflow automation to avoid monotonous chores such as data entry or manually allocating tasks and instead focus on innovative ideas that help the business thrive.
8. Simplifies Communication
Poor communication among team members will result in a rigid organization that fails to compete, which should go without explanation. However, the benefits of collaboration extend beyond competitiveness. Team members are tagged in just when they are needed, and they immediately grasp what they need to perform, thanks to workflow automation.
9. Improve Employee Satisfaction
Employee satisfaction has increased as more businesses rely on automation tools. Workflow automation allows businesses to maintain control of their operations while giving employees a convenient way to complete their tasks.
10. Prevent Costly Blunders
It comes as no surprise that errors cost businesses a lot of money. Companies can now use workflow automation to centralise their processes and reduce costly errors, resulting in increased productivity, higher sales, and lower costs.
How Workflow Automation Help You Scale Your Business
Workflow automation allows businesses to automate time-consuming tiresome tasks. It has the potential to boost your company's profits and productivity. Let's see how workflow automation actually helps your business scale.
HR and Recruiting Automation
The important topic that might be explored is the automation of administrative tasks to save recruiters' time. Workflow automation will assist HR in managing a large number of applications by qualifying individuals who are qualified for the position. In this manner, recruiters can become more strategic, concentrating on addressing the requirements and expectations of the perfect candidate.
Marketing Automation
Marketing automation refers to the technique that enables marketers to develop and maintain one or more marketing campaigns. It combines information from all digital platforms, such as websites, social media, email marketing, and mobile apps, into a cohesive workflow process. For example, social media automation, where you can schedule posts and they will be posted automatically.
Sales Automation
Sales automation may help you simplify your business and boost productivity, from sourcing to scheduling. It mainly streamlines the processes of making high-quality follow-up calls, leaving voicemails, and sending email inquiries to potential clients. This technology can help a sales force save time and minimise stress.
Customer Service Automation
Customer service is not solely the responsibility of the service team. It involves the participation of the entire organisation. However, when several departments, platforms, and mediums are involved, putting the client first is easier said than done. Automation decreases the number of recurring and manual tasks in a workflow and integrates workflows across departments to provide rapid solutions and outstanding customer experiences.
Payment Automation
Payment errors are common in manual processes. This includes late, failed, or duplicate payments that require too many business days to resolve. Payment automation refers to the process used by a company to automate the process of paying invoices. It has the added benefit of improving business relations due to its efficiency.
Supply Chain Automation
Many business processes in ordering, receiving, paying, warehousing, and managing the supply chain can be partially or completely automated, even when multiple software applications are used. This type of supply chain automation results in fewer breakdowns, higher customer satisfaction, and reduced costs.
How

i

SQUARE helps your business with workflow automation?
At iSQUARE, we offer customised workflow automation services as per your business needs. It can be for improving the marketing side of your business or boosting productivity for your sales team, etc. We are experts at assembling your automation properly either with customized operations or with the best automation tools available on the market, such as Zapier and Integromate. Whatever you choose for your business automation, we are ready to make it happen.
Conclusion
We can no longer avoid the stress and pressure that comes with this new way of life as we enter the digital world. As a result, we are now witnessing a trend in automation, such as workflow automation tools.
Bringing this futuristic concept into today's reality allows us to achieve our targets without constantly worrying about our work responsibilities. Automation is not limited to workflows; it pervades every facet of life!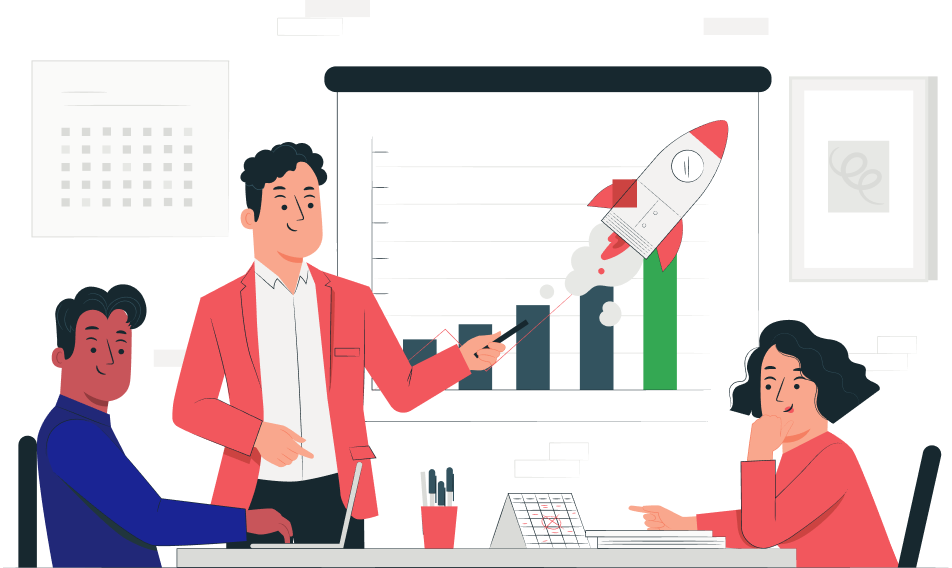 Are you ready to automate your business workflows?
Contact iSQUARE Business Solution to start your automation now!