How are the Popular Ecommerce Apps Utilizing AI Trends Effectively?
We have come a long way since those days when and where operating business involves lot of manual works to be performed. And the entrepreneurs with their available capital and human resource, somehow managed to run a business with a limited scope.
As the businesses were limited to a smaller and limited opportunities, they had only one-way marketing strategy. This resulted in exorbitant traditional marketing costs like hoardings, newspaper ads, pamphlets distribution or any physical mode of advertisements.
Whereas now, with the advent of ecommerce coupled with AI trends, we are wallowing the power of revolutionized technology. Thus, if you are an entrepreneur up in the air about starting an ecommerce business, then no time is better than now to think about commencing it right away.
But when you think about building an ecommerce app harnessing AI technology, many questions will be spiralling in your mind like:
Why AI is the future of e-commerce?
How is AI impacting ecommerce industry?
How famous ecommerce apps are utilizing AI trends?
If you are curious to know answers for the above-mentioned questions, then stick with me throughout this blog.
The emergence of AI technology has bolstered ecommerce businesses to cut down operational costs, enhance sales and improve customer satisfaction. Hereby we've elucidated the scope of AI and how it is revolutionizing ecommerce industry.
Before delving deep into the topic, let's start with the basic overview of AI.
What is AI?
Artificial Intelligence (AI) is the ability of machines to perform complex tasks like human. Most common use cases of AI include natural language processing (e.g., machine translation), speech recognition (e.g., voice search), and machine vision (e.g., Google lens).
Why AI is the Future of Ecommerce?
Ever since its inception, AI technology is unfolding success across numerous industries. And e-commerce industry is not an exception. Hence, if you wish to set foot in ecommerce industry, then you should gain insights about the role of AI in ecommerce industry. Yes, here are some spellbinding stats that characterizes the scope of AI in ecommerce industry.
27% of consumers across the globe are so keen to use AI harnessed tools.
Mckinsey & Company stated that AI is bringing 20% extra revenue to the ecommerce sectors.
According to a report from Emailmonday, 51% of the companies have used AI technology across various department such as sales, marketing, and customer support areas.
A survey report from Global news wire says that artificial intelligence market size is projected to reach USD 407.0 billion by 2027.
Impacts that AI is Bringing to the Ecommerce Industry
With the rising demand for online shopping, the emergence of AI is helping many entrepreneurs to attain massive business success.
And when it comes to ecommerce sector, artificial intelligence is playing a significant role in transforming ecommerce platforms by making it more personalized and responsive than ever before. It is not only enhancing user-experience, but also aids to grow brand reputation.
From predictive analysis to machine learning, AI technology helps to estimate the future demands of your ecommerce business. With this data, you can incorporate better strategy to enhance productivity.
Furthermore, many ecommerce brands across the world have started making best out of artificial intelligence technology to reform their business.
Having acquired knowledge about the impact of AI trend in ecommerce industry, the next question in your mind would be probably, how successful apps are incorporating AI technology in an ecommerce app, right? Well, let's discuss in the upcoming section.
How Ecommerce Apps adapting to AI trends?
Here are powerful techniques that popular apps are incorporating to make best use of AI technology.
1. Personalized Product Recommendations
One of the significant AI technologies used by many brands like Amazon, Flipkart, and eBay include Product recommendation. When an existing customer visit the website or app, they will be recommended with the list of personalized products based on their past purchase or recent browsing data. These data are interpreted using machine learning algorithm that evaluates data of customers by analysing patterns and trends. By having this personalized product recommendations, the ecommerce brands focus to improve customer engagement, and conversion
2. Chatbot
Many ecommerce brands are using chatbots to make it easy for their customers to place orders and resolve their queries. With chatbots, ecommerce apps simplify their business operations by:
Answering FAQs of customers
Engaging customers
Automating their sales
Providing after sale support
Gathering feedback from customers
There are different types of chatbots that businesses can opt for, according to their business model. Artificial intelligence (AI) driven chatbots is a type of chatbot that comes with natural language processing to answer customer query. Rules-based chatbots are the type of bot that is programmed with predefined questions and answers that users might ask. And finally, hybrid chat is a combination of AI driven and rules-based chatbots. All popular ecommerce brands like Flipkart, Amazon, Shopify, and many other brands are using chatbots.
3. Voice Enabled Shopping
In recent years, the voice search trend is witnessing huge popularity and it has become a vital feature for any e-commerce app to opt for voice search trends. Voice search not only helps users to search for products and get results displayed instantly but also provides users with a personalized experience. E-commerce brands are gaining a competitive advantage by utilizing voice search trends which include enhanced customer satisfaction, attracting local audiences, providing instant search results, and so on.
Some of the popular tech giants are offering smart devices that enable digital voice assistants such as Apple Siri, Google Assistant, and Alexa.
4. Virtual Shopping
Virtual shopping is a virtual store for online shopping that enables shopper to test and preview the product before making the purchase. The major benefit of shopping through virtual store is, you can select the item you want and can shop later. Besides, you can get a 360-degree overview of the product you are looking for. As there is no closing time like traditional store, you can shop whenever you want, and spend a lot of time on exploring each product.
Example
Credit source: Specsmakers
5. Fraud Detection System
With plenty of transactions takes place every single day, many popular ecommerce brands are facing risk of fraudulent activities. Therefore, to protect its customers, ecommerce apps are using AI for detecting and blocking suspicious activity on their account. By incorporating AI fraud detection system, ecommerce apps can easily spot unusual or suspicious activity taking place in their app and can take appropriate actions.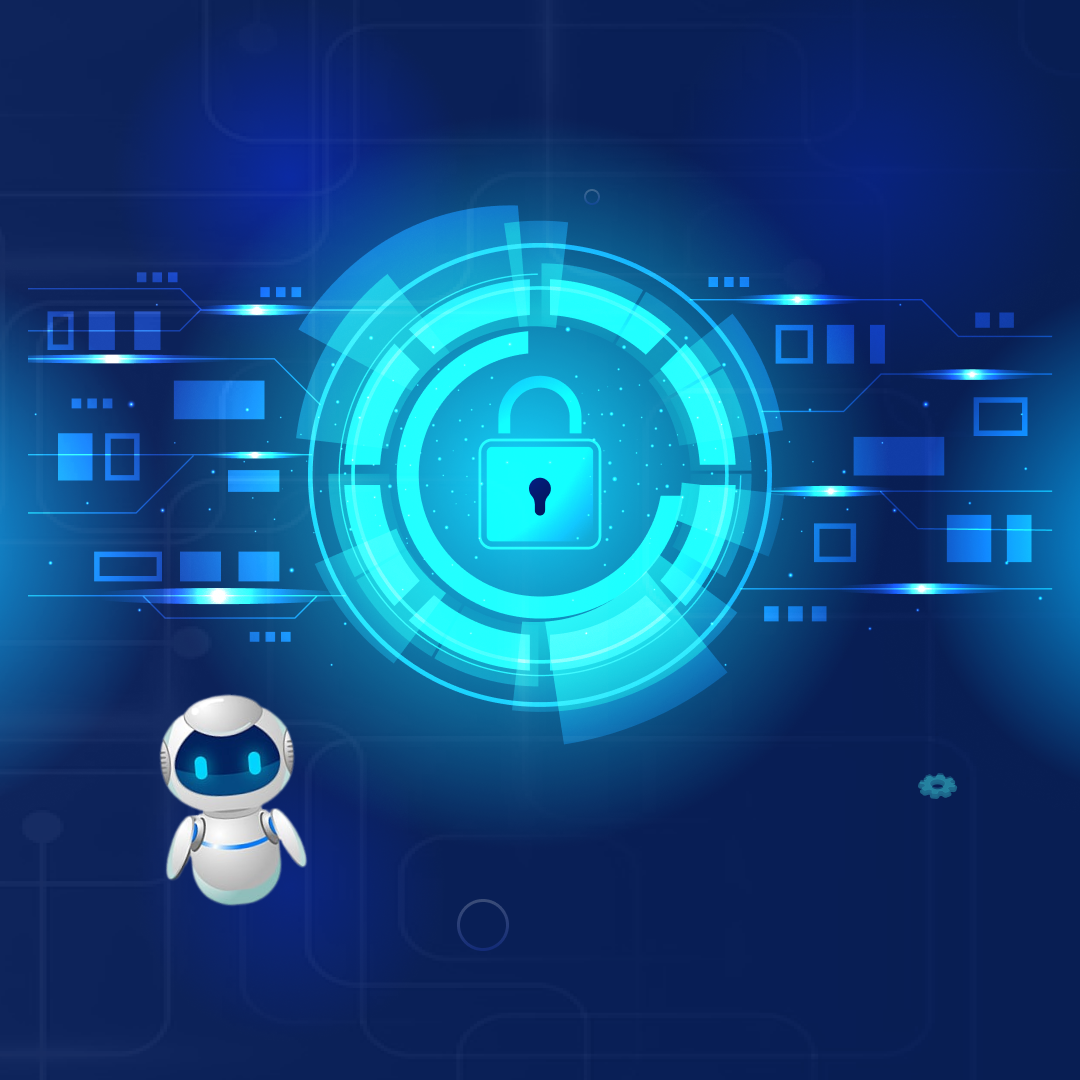 6. AI translation
With the rising popularity of ecommerce apps across the world, there are many users who expects to have local language in the app. That's why many ecommerce brands have started using AI translator in their apps. Based on complex deep learning algorithms, AI translators understand and generates text in another language. The prime benefit of using AI translators is, you can gain competitive advantage along with increased customer base.
Example:
Serving as one of the largest ecommerce giants, Alibaba was facing language barrier. Having global customer base, only 70% of their buyers could be able to speak or understand English, while 30% users can understand or speak only their regional language.
To overcome with the language barrier, Alibaba employed several strategies to employ machine translation that enables automatic language recognition and translating to other language. It also supports bidirectional translation of product description, and product reviews.
Take Away
Started with the quest for insights on emerging AI trends in ecommerce, you have made it to the epilogue of the blog. So, getting to know the upsurging AI trends, we are sure that you would have made up your mind to build an ecommerce app with innovative features and functionalities. Are we right?
To develop a customized and trendy ecommerce app, the basic step you need to do is look for the ecommerce development company. In this digital era, you can find ample of ecommerce development companies on the internet. So, it is essential to choose a reliable software development company who will help you build an outstanding ecommerce app that fits your business needs.
When it comes to picking an ideal ecommerce development service, choosing iSQUARE will be an ideal pick. At iSQUARE, we have a tech savvy team of professionals who have more than 15 years of experience in visualizing the dream apps of aspiring entrepreneurs like you. So, without any further flip-flop thought, get in touch with us and enable your business to turn over a new leaf.