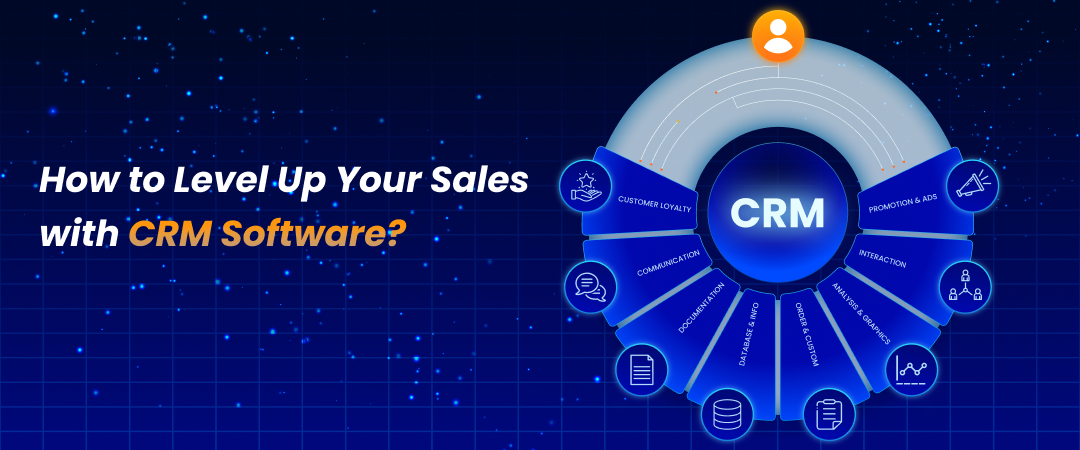 Want to Level Up Your Sales? CRM is the Key!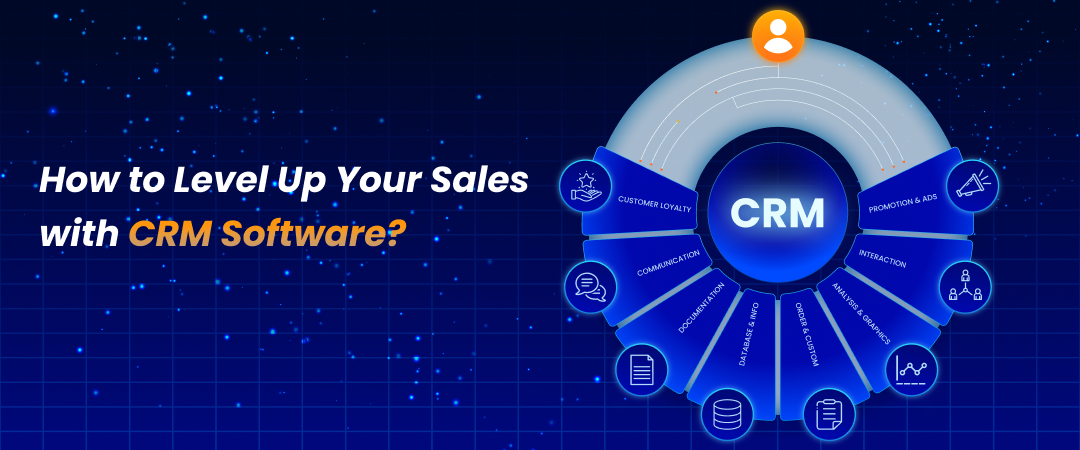 With the rapid growth and evolution of CRM technology, businesses have changed the way how they've operated previously. By incorporating CRM into the business, entrepreneurs can instantly enhance customer interactions in one central place that in turn elevates the customer experience and satisfaction.
But how can we make CRM fit into your business needs? What are the business problems solved by CRM? What are the top strategies to grow your sales exponentially with CRM software?
This blog will answer those questions and helps you gain insights on how to make use of CRM software effectively to improve your relationship with your customers.
What is CRM Software?
Customer relationship management (CRM) software is software that helps to systemize customer relationships and interact seamlessly with customized software. Regardless of the business size, or industry type, CRM software serves as an ideal tool for elevating sales and business productivity.
As an entrepreneur, are you curious to know what business problems can CRM software solve? Then keep scrolling.
What are the Key Business Problems Solved by CRM Software?
1. Organizes Scattered Customer Data
With a centralized system for customer data management, CRM helps businesses to organize their messy and hazarded customer data.
2. Regulating Workflows
The common problem that many organizations face is mismanagement of workflow. CRM helps to sort these issues by organizing and assigning tasks to employees.
3. Resolves Crappy Customer Service
Having CRM software for your business, you can efficiently manage various functions like customer ticketing, customized messaging, automated chatbots, and so on.
4. Eliminates Inaccurate Financial Forecasting
When it comes to business planning, the most essential aspect of the decision-making phase is sales forecasting. As CRM software shows accurate customer data reports and analytics, entrepreneurs can effectively analyse and forecast the financial aspects of the business.
5. Poor Customer Communication
The key for improving customer satisfaction in your business is to have seamless customer communication. CRM software is an ideal platform to effectively communicate with potential customers and existing customers.
6. Messy Reporting
The major reason for the decline in sales is unprofessional and inaccurate reporting. CRM software is an exemplary platform to instantly generate custom reports with customized filters.
Also Read: How to Develop CRM From Scratch
How CRM Creates Impact Increasing Your Sales?
Here's how relationship management technology can help you be more connected to customers, improves business performance, and grows your company bigger and faster than ever: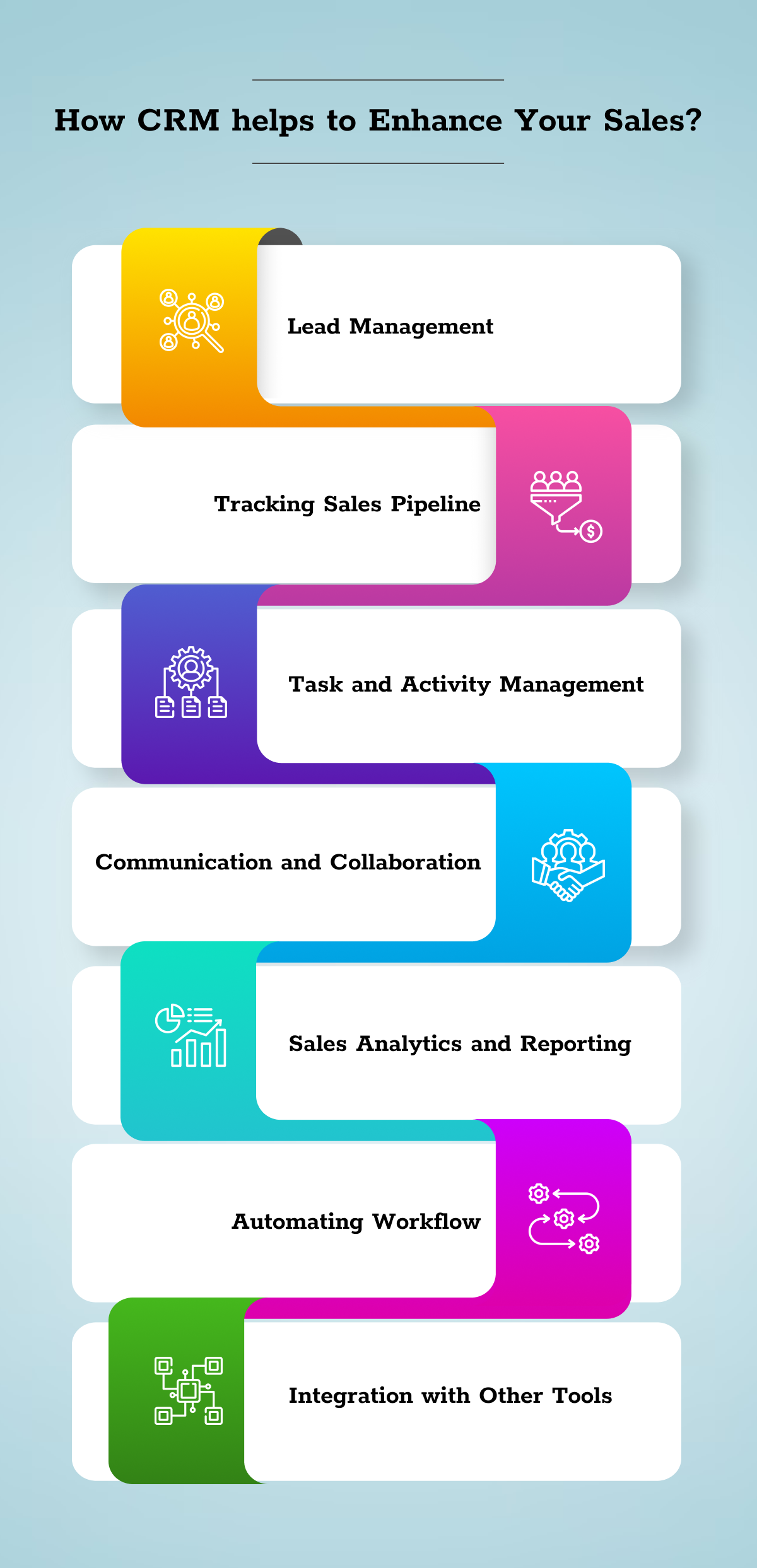 1. Lead Management
With effective CRM software, you can instantly track and manage leads and assign it to accountable sales representatives. Also, you can track their progress, and assign leads based on their performance.
2. Tracking Sales Pipeline
A robust CRM software helps businesses to identify and analyze each stage of sales progress right from lead generation to sales closing. This aids businesses in effectively forecasting and improving their sales process.
3. Task and Activity Management
As CRM Software facilitates assigning tasks, setting reminders for follow-ups, and scheduling appointments. Also, you can maintain an organized sales workflow by updating task statuses frequently.
4. Communication and Collaboration
An ideal CRM software comes with the finest communication features which include email integration, in-app messaging, etc., This helps businesses to promote effective communication and collaborations that enhance the productivity of sales.
5. Sales Analytics and Reporting
CRM Software helps businesses with accurate reporting and analytics to track sales performance. Also, business owners can monitor key metrics such as conversion rates, generated revenue, total sales value, and so on.
6. Automate Routine Tasks
CRM Software saves time and productivity of businesses by offering features such as auto-generated emails, automated chatbots, and so on. With this, the sales team can achieve essential business activities like customer engagement, customer interaction, and customer satisfaction.
7. Integration with Other Tools
CRM Software facilitates integration with enormous sales and marketing like email, social media tools, Microsoft tools, and so on. With this, businesses can extend into a wide variety of business functions. Also, businesses can consistently connect with customers and keep them informed of new offerings and updates.
By leveraging the above-mentioned strategies, entrepreneurs can elevate their sales process and revenue.
Conclusion
Streamlining your business is a round-the-clock endeavour, but human limitations can hinder your productivity. CRM Software plays a decisive role in overcoming your obstacles.
Imagine this: You own a retail business. You'll have more walk-in customers. In that case, the main challenge that your business will face is dealing with messy, and poorly organized customer data. This turns out to become a much more serious issue during the decision-making phase based on customer preference and behaviour.
With comprehensive CRM software, you can effortlessly centralize all your data and make it accessible for you to find what you need precisely.
If you are looking to build complete and customized CRM software, then iSQUARE is your ideal destination. With a team of seasoned and experienced developers, we help you to arrive at an impeccable CRM solution with outstanding features and functionalities. Now, what else is holding you back from building CRM software for your business? Without further thoughts, get in touch with us to 10X your sales with a customized CRM.