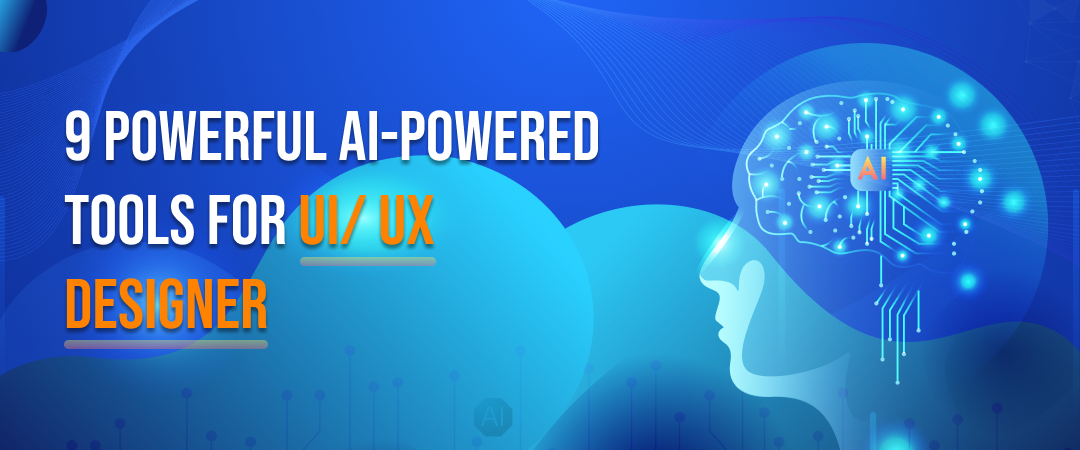 9 AI Tools Every UI/UX Designer Should Never Miss!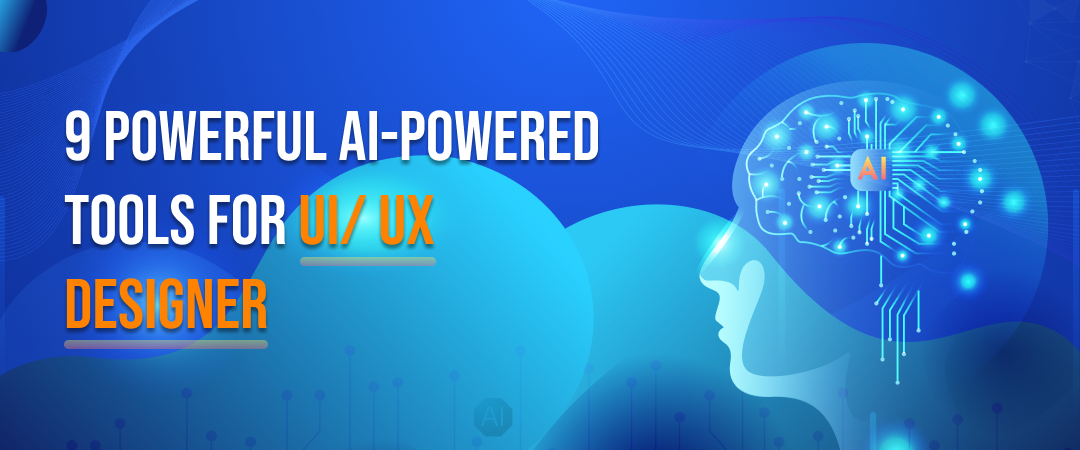 Let me guess, you are juggling your way to find the finest AI tools for designing images instantly, right? You may be a budding/ experienced UI/ UX designer, graphic designer, visual designer, or web designer who is looking for top-notch and AI-powered designing tools to boost your productivity.
But since there are ample designing tools available in the market, you are finding it hard to select the best one. And have you crossed your fingers multiple times and purchased UI tools that always end up with the same results – designs that either come with monotonous templates or unimaginative designs? Well, that is going to change today!
We must admit, being a designer is not as easy as most people think. Coming up with creative designs and ideas every single day or week might be a challenging process for many. Utilizing remarkable AI tools is the solution, however, implementing your imagination and innovation is equally important. In this blog, let us discuss the top 9 AI tools that help designers to simplify their work and save time enormously.
9 AI Tools Every UI/UX Designer Should Try
Colormind is an AI-based colour scheme generating tool that derives colour styles from photographs, movies, and popular art. Colormind is a colour scheme generator that uses deep learning algorithm. The tool provides various colour suggestions for your design based on provided input. This AI design tool spontaneously picks up on different hues and shades from source photos and artistic works.
And the tool allows users to instantly find details in the existing colour palette. It also reminds time to time style preferences to make the user experience more personalized.
Designs.ai is a free AI tool that comes with a wide range of downloadable colour palettes that is suitable for both basic and advanced designers. So, with this tool, designers can create stunning and user-friendly designs in less than 2 minutes.
Designs.ai is constructed with the focus to empower imagination through deep learning. The tool helps you to create stunning marketing portfolios and astonishing graphic designs. Tailored logos, captivating videos, and smart mockups. Also, designs.ai helps designers with more supplementary tools to help designers with their designing process. Design.ai enables a collaboration feature where designers can invite their teammates to work on a particular project.
When it comes to image designing/ graphic designing, focusing on user-centric design is the crux. However, how will you ensure that your design is user-friendly design? VisualEyes is an AI-powered design tool that aids designers by providing real-time feedback on their designs. The tool ultimately aims to optimize the designs to elevate user experience.
With an AI-powered algorithm, the tool analyses and provides a clarity score to examine how well the users interact with your design. Then the clarity score provides a rate with a scale of 1 to 100 to understand how easy it is to users for interacting with your design.
As we all know, ChatGPT is an artificial intelligence tool that comes with a natural language process model to generate human-like conversations regarding any topic. By making use of natural language processing algorithms, designers can instantly generate design ideas for images and iterate on various concepts for the design process.
With the natural language processing capabilities of ChatGPT, designers can promptly generate copy and content for designs, test and iterate on different interface options. Also, it helps to generate new ideas and concepts for creating designs. ChatGPT can produce a realistic and user-friendly persona that aids designers to guide the entire design process.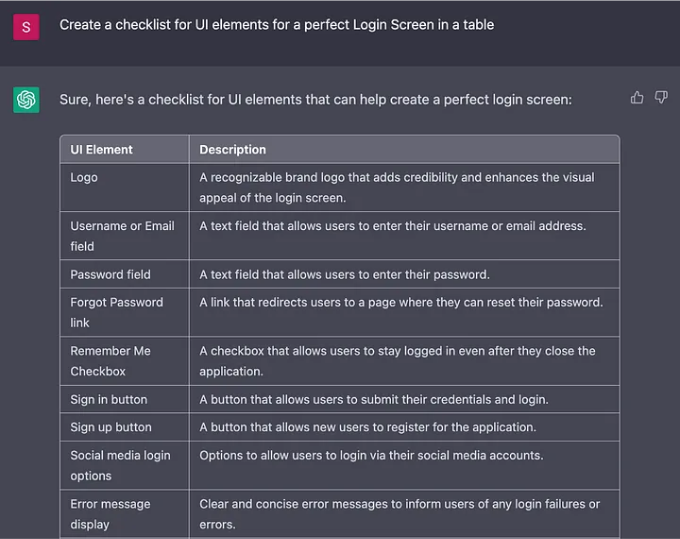 AutoDraw is a web-based machine-learning design tool designed to help designers draw instantly and easily. This tool aids designers to guess what you are drawing and offers drawing suggestions created by different designers to enhance their drawings. Moreover, it helps to draw fast and reshape your artwork by combining AI with artwork from various designers.
Some of the remarkable features of the tool include How-to guides, sharing features, colour/ pencil/ shape selection tools, an artist catalogue, etc. Also, the tool has a built-in suggestion tool that employs the same technology that is used in QuickDraw. AutoDraw provides a user-friendly and robust interface with supplementary benefits of learning from featured designers.
Let's Enhance is a machine learning AI tool to enhance the quality of the images in a few clicks. No matter whether you need to remove noise, enhance the clarity of blurry images, or elevate the quality of low-resolution images, the tool helps to achieve top-grade output for the images. As the tool utilizes deep learning algorithms to uplift the images without dropping the original look and feel of the image.
Let's Enhance supports up to 10 free images to enhance for every new user. By utilizing the free plan, you can uplift the resolution of the image. Also, the tool reshapes the visual appeal and attraction of the image which makes the design more captivating and striking. Also, this tool saves time and effort that is taken for manual editing and provides a convenient interface to improve image quality. 
Midjourney is a text-to-image tool that helps to create custom-generated images and illustrations according to the user's input. This AI tool uses machine learning algorithms to understand the requirements of users and produce a creative design that fits your design preference.
Besides, Midjourney is a prominent tool for generating coherent and realistic images. It generates images with up to 1794 x 1024 Pxl, which makes the image more fascinating. This AI tool comes with a freemium model which enables users to create a bounded number of free images, supporting users to test the features before going for the paid subscription model. Moreover, the Midjourney offers a wide range of command and parameters that aids users enhance the image creation process and coming up with top-grade output. 
Galileo is an AI tool that helps the designer to transform ideas into astonishing UI designs. By providing a text description, watch as Galileo AI produces awe-inspiring and tailored designs that meet your design requirements.
With the Galileo AI tool, designers can substantially save time and effort in generating complex UI designs in no time. As a result, the Galileo tool ultimately aims to streamline the UI design process by aiding users to create completely customizable designs that make a significant impact. Also, this AI tool has other remarkable benefits like enabling Figma integration, supporting to collaboration with team members, and so on.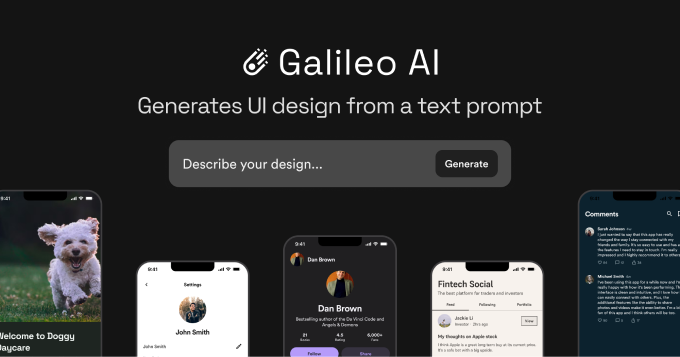 Scribble Diffusion is an AI illustration tool to generate impressive animations and illustrations in the wink of an eye. With AI algorithms, the scribble diffusion analyses your sketches and transforms them into the finest illustration and animation with top-notch quality. When it comes to real-time scenarios, this AI tool helps publication houses to prepare sketches for their magazines and enables arts students to design professional-level sketches for their artistic design creation.
This AI helps designers to produce unique characters, logos, and icons. Moreover, with this AI tool, you can also tailor your illustration and animation by modifying various aspects like size, colour, stroke, and so on. And, after creating an image with Scribble Diffusion, you can download it in various formats like SVG, PNG, and GIF which makes it more customized to download according to your preference.
Take Away
Should you use an AI-powered UI/UX designing tool? Now that you've learnt the top 9 designing tools that boost the productivity of designers. After getting to know these tools, we do believe that these 9 AI tools can provide you with staggering designs. While AI doesn't yet have the capabilities to fully replace human designers, the technology is quickly developing and becoming smarter.
So, are you ready to elevate your design and scale your designing to the next level? Or are you looking for a perfect design partner to flourish your online business? Reach our team of designing experts at iSQUARE who comprise 7+ years of experience in generating awe-inspiring and user-responsive designs. Don't just take our word for it; with just a click right away, you can instantly schedule a demo with us to transform your ideas into designs. So, don't wait to tell your story, and design your triumph!