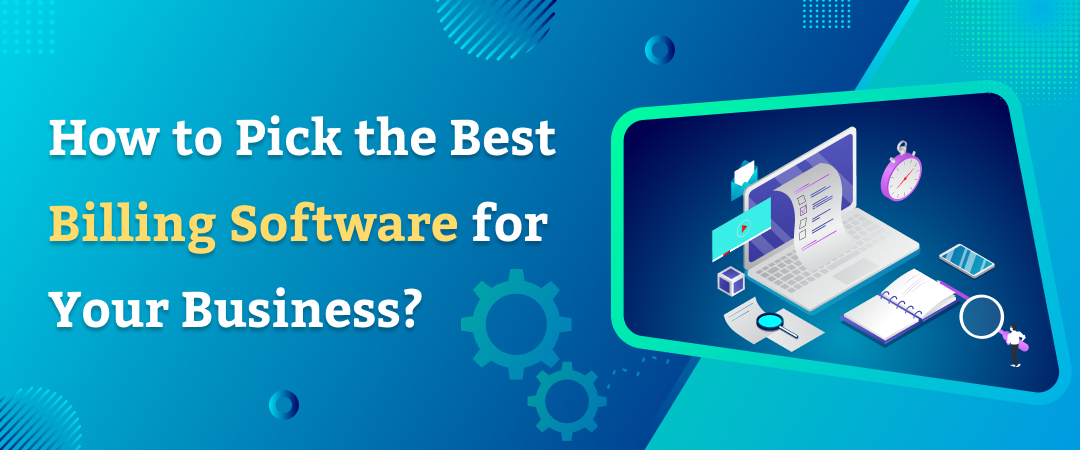 How to Choose the Right Billing Software for Your Business?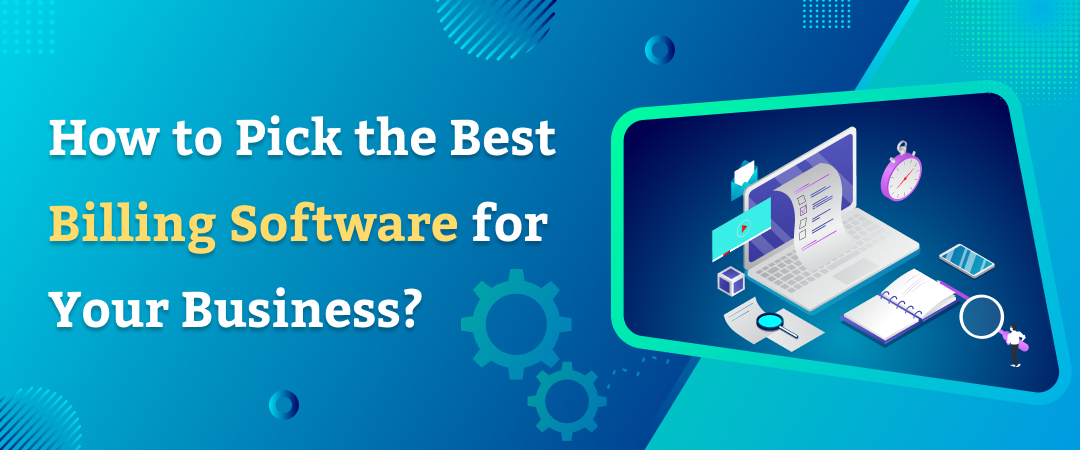 The practice of manual billing has been around for many years for businesses. And it is an ideal process for churning out the various business operations and a key part of the cash flow management process. There are many types of bills that are used by businesses which vary according to your business type.
And with the best billing software, businesses can build reliability and maintain good rapport with their customers. Also, they can enhance customer satisfaction by offering precise billing information, businesses can eliminate confusion and disputes regarding financial transactions.
In this blog, you'll learn quick tips to choose the perfect billing software for your business.
What is Billing Software?
Billing software for your business helps to automate all your financial dealings and other business operations by automating the process of maintaining expenses, revenue, and invoices. Also, it enhances business forecasting by providing accurate reports and analytics related to revenue, manpower, and process.
Factors to Consider While Choosing a Billing Software
The key factor in running a business is maintaining bills effectively. Also, successful billing management determines the triumph of the organisation.
Therefore, to build a feature-packed billing software, you need to consider some essential aspects.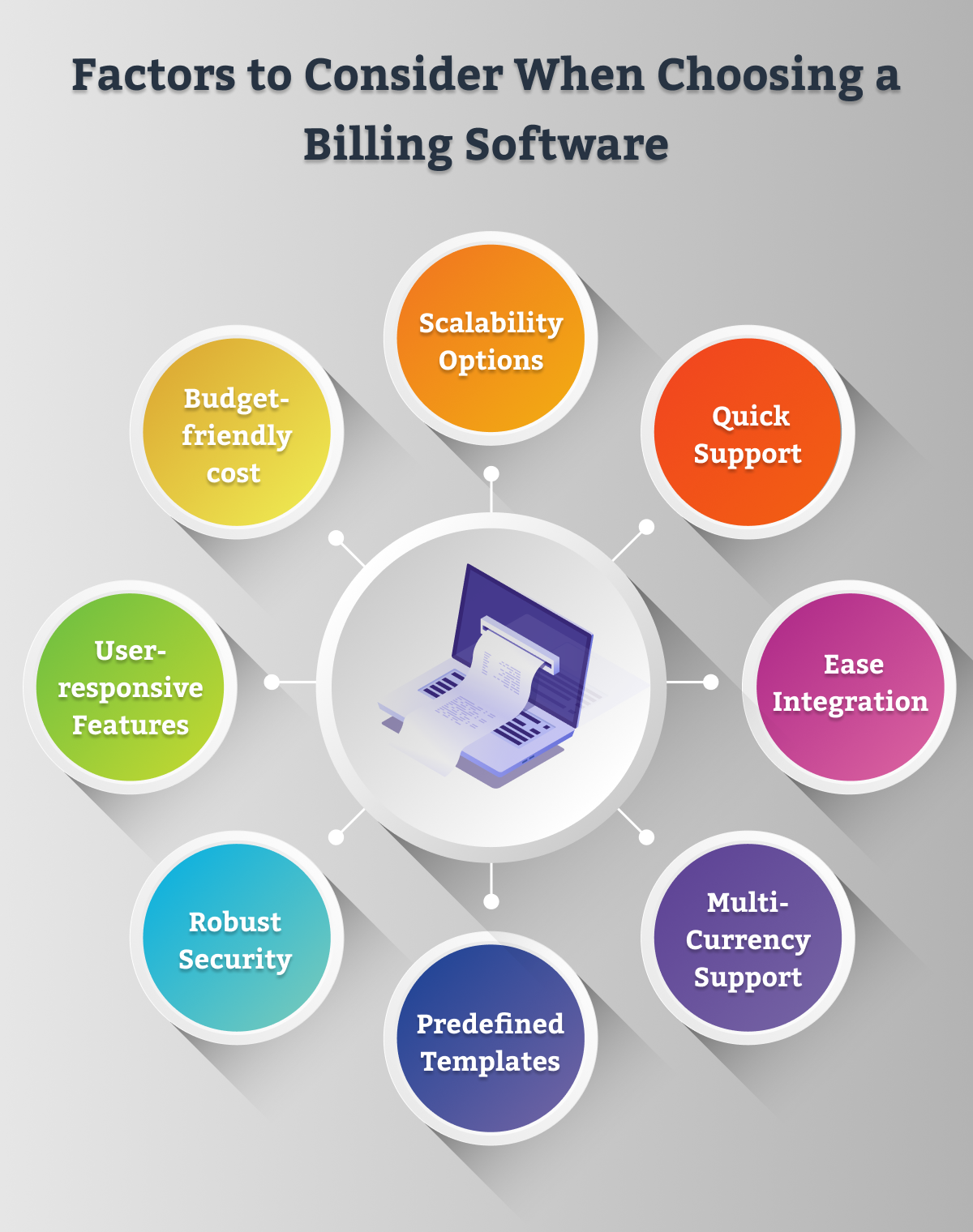 1. Scalability Options
The billing software you opt for must have the option to customize features according to your business model and needs. The software must be flexible to manage and maintain a diversified pricing list and structure.
2. Quick Support
The billing software you choose must enable seamless support to streamline the business. This enhances your business process by providing multiple-branch support. With this, you can effectively manage and track the operations of the multiple branches of your business.
3. Ease Integration
Business integration is an essential aspect of businesses that deals with multiple processes. When your billing software enables the option to integrate with software, you can easily manage and store all the required data under one roof. With this, you can substantially reduce the time and efforts of maintaining multiple software for diversified business operations which in turn enhances your business productivity.
4. Multi-Currency Support
If your business deals with global payments, then it is crucial to choose a billing software that comes with an option for enabling multiple currency options. Having this feature in your billing software eases your financial operations in dealing with international clients.
5. Predefined Templates
If your billing software comes with an option for selecting from pre-defined templates, then you can save time and increase your business productivity. With a pre-defined template, you can customize your accounting data while enhancing your brand positioning in the best way. This feature will be massively helpful for startups and small businesses to promote effective workflow.
6. Robust Security
Along with rapidly growing technological advancements, cybercrimes and hackers are increasing in the motive of manipulating and illegally accessing sensitive data. Therefore, in this technological era, the most indispensable factor while developing software is to ensure that your software is secured to stay safe from various kinds of data hacks and manipulations.
7. User-responsive Features
The billing software you develop must be user-responsive and simple interface whereas even ground-level employees should be able to use the software. So, while developing your billing software, ensure to design it with simpler and striking features and functionalities.
8. Budget-friendly cost
Apart from considering the features, support and security of the software, the most essential factor to consider is cost. Before selecting an ideal billing software, you must compare the cost of billing software development from various software development companies. After analysing the cost and other aspects, find the best software development company that suits your budget and business needs. 
Take Away
iSQUARE's robust billing software offers a comprehensive and reliable solution for businesses and entrepreneurs to refine their business processes. With a team of seasoned developing experts, we guide you through the entire software development process, from ideation to deployment, ensuring that your billing software is user-friendly, secure, and capable of addressing your business challenges. Our commitment to ongoing updates and maintenance guarantees a seamless user experience and keeps your billing software up to date with the latest market trends. So, what are you waiting for? Partner with iSQUARE to the full potential of robust software and drive your venture toward success.