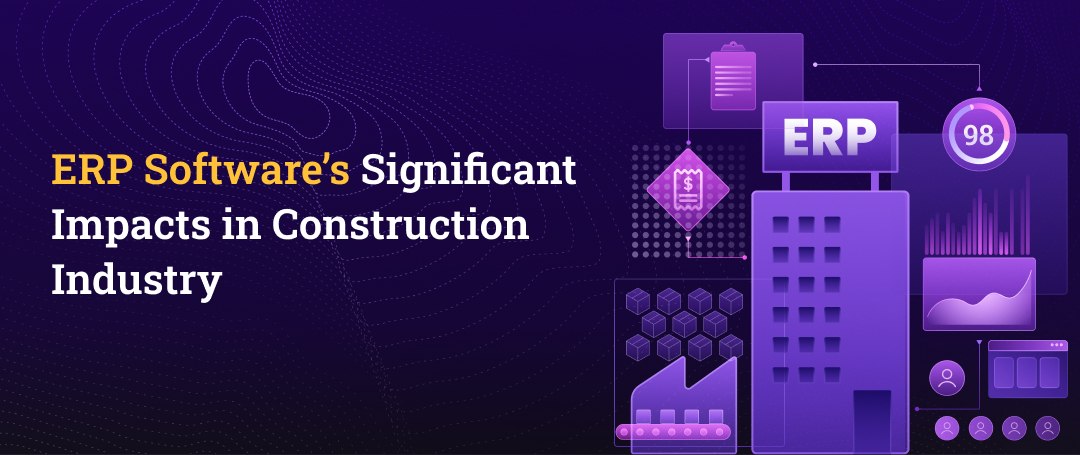 Can You Gain Dominance in the Construction Industry with ERP Software Development?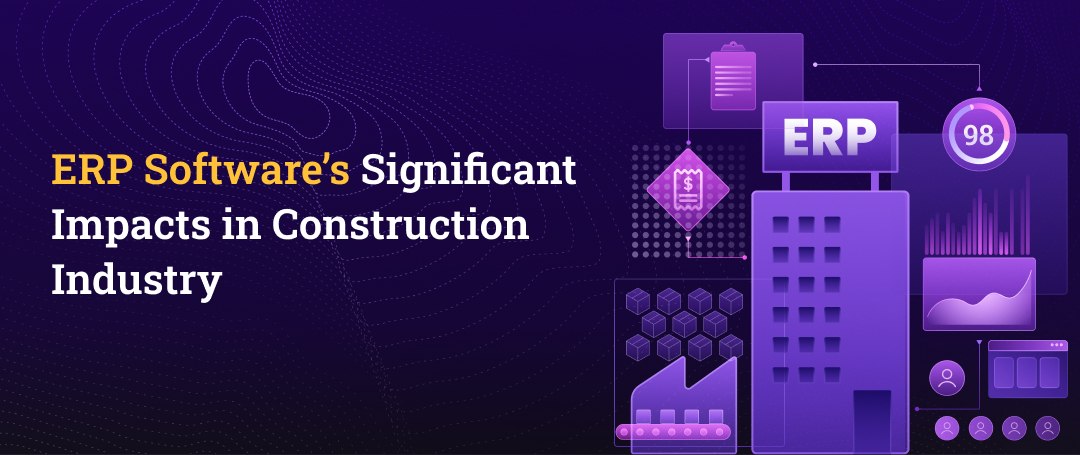 As we move further into the digital era, the construction industry has seen unprecedented growth as the global construction market is expected to reach up to $8 trillion by 2030. Like every business, the main intent of the construction business is to flourish in its sector with a smooth-running process. This is mainly due to the pool of possibilities with smarter technologies. However, only the strategic plan of action turns out to be successful and helps entrepreneurs to flourish their business ventures.
A well-designed ERP solution helps the construction industry by offering technology that improves industrial, commercial, and construction industries ERP software provides state-of-the-art business solutions that can streamline complex construction processes to outpace in today's competitive world.
When talking about implementing a strategic business plan, creating ERP software is an optimal solution to thrive sector in the current market trend. But, before building ERP software for your business, it is vital to gain insights into how ERP software helps proprietors taste success in their construction business.
So, let's get started with the key stats that represent the growth of ERP for the construction industry.
Emerging Construction ERP Software Statistics
We would like to bring some interesting construction ERP software statistics before your eyes
94% of companies in the ERP construction sector claim that the availability of cloud-based resources has improved their security.
The global ERP software industry generates more than $25 billion annually and is expanding by 10-20% annually.
23% of businesses claim to be using lean construction methods, equipment, and off-site prefabrication to boost worksite performance.
If these stats kindled interest in you to know about the ERP software in depth, then this blog is fully for you. Get ready to explore the construction ERP software world!!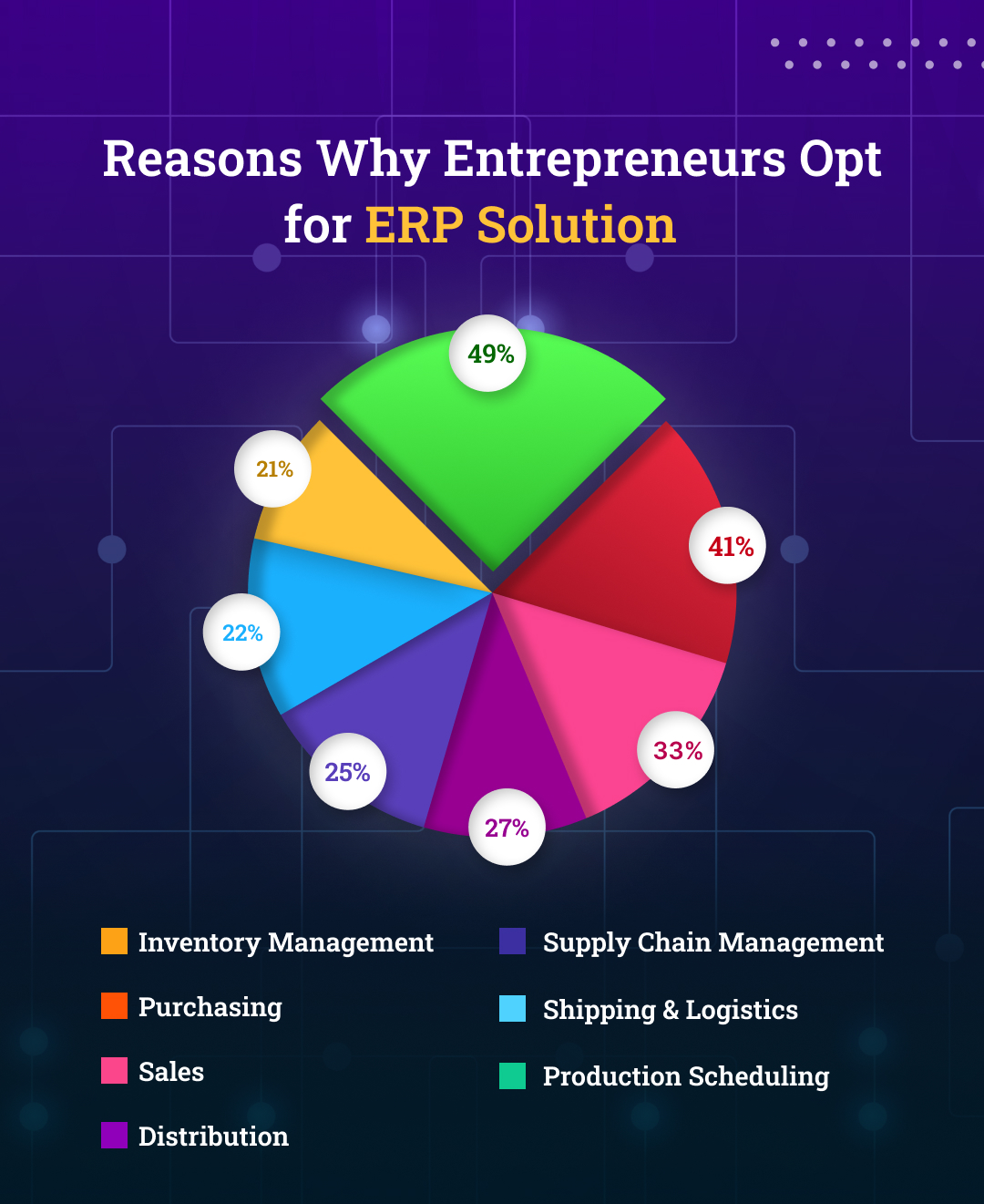 What is Construction ERP Software?
Construction ERP software is a customized software solution that is built specifically to meet the needs of the construction sector. The construction sectors are expanding globally. By implementing ERP software, construction businesses are massively enhancing their productivity and revenue.
How Does ERP Help Construction Businesses?
1. Systematic Planning
When it comes to managing a construction business, there could be major challenges like mismanaging the resources of the company, delays in projects or miscommunication issues. Having ERP software simplifies various tasks and helps construction business owners control costs by eliminating unnecessary resources and cutting down costs.
2. Efficient Project Management
Managing multiple construction site projects is always a challenging task when it comes to managing end-to-end processes. ERP software for construction is designed to address these challenges and enables easy tracking of various activities. Construction managers can effortlessly have a quick overview of assigned projects, tracking the time spent by employees.
3. Estimating Costs and Revenues
Preparing a cost estimation of construction depends on factors like design, brand value, raw material costs, labour, and project duration. The construction ERP software helps to automate bids with pre-determined costs. So, that they can manage future projects' time and costs.
4. Enhance Return on Investment
Like other businesses, the construction business aims to enhance ROI. The return on investment of business is measured in terms of finance. So, with construction ERP, you can competently handle financial analysis and planning. By this efficient financial management, construction businesses can effectively improve the ROI of their business.
5. Tweaking Decision Making
In a construction business, making quick decisions is a crucial part that determines the business's efficiency. The construction ERP software helps construction businesses by providing centralized data which aids in ideal decision making.
6. Better Reporting
Having a proper reporting system exhibits the professionalism of any industry. Having pre-built features for report analysis, the construction ERP system enables construction businesses to make data-driven business decisions.
Take Away
To conclude, we would say that ERP software is a game-changer for construction businesses. Moreover, as it comes with user-friendly features and functionalities, the ERP software aids in producing phenomenal results that enormously benefit construction businesses. So, don't make furthermore delays in streamlining your construction business with robust ERP software. Reach iSQUARE to smarten up your construction business with our comprehensive ERP solution.