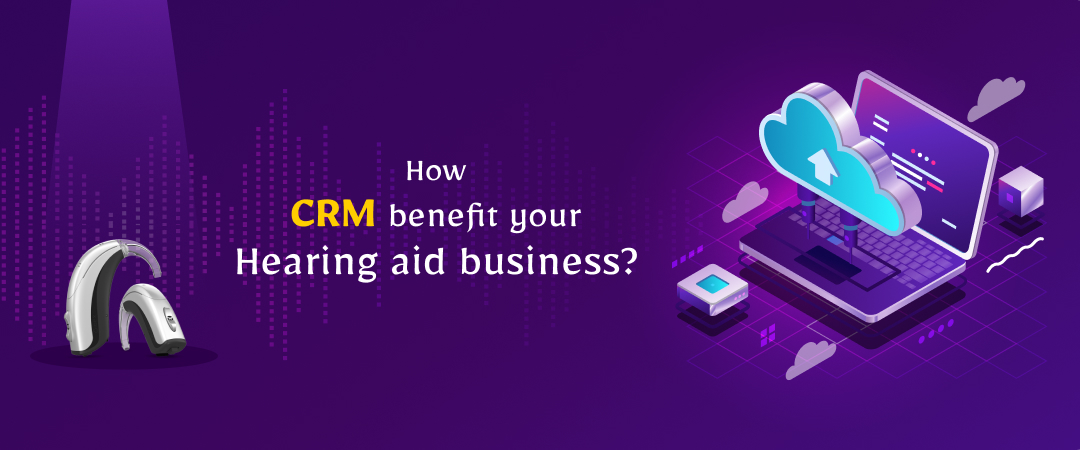 How can a CRM benefit your hearing aid business?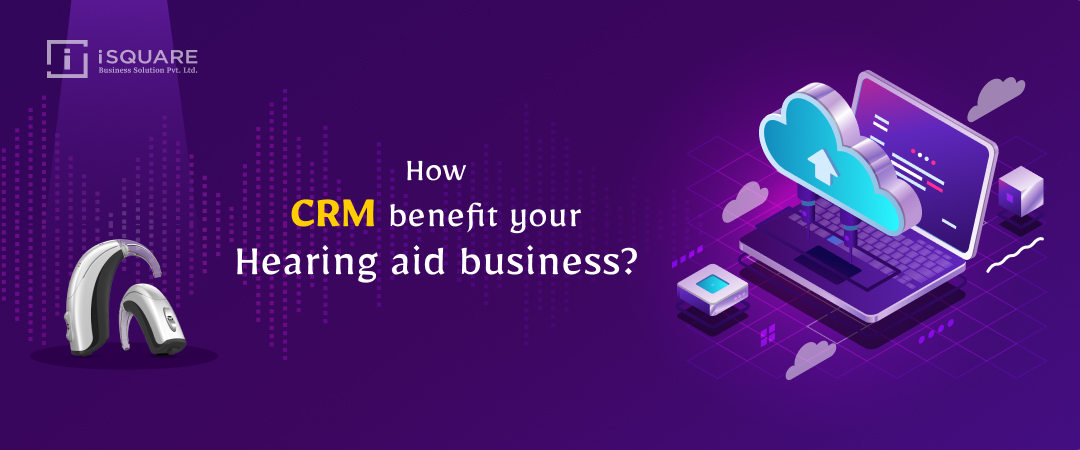 Introduction
To increase your hearing aid business productivity, you ought to organize your customer data and follow-up is crucial. Dropping data is possible when working with Excel sheets. It will be more complicated for customer follow-up.
If you are using a customer follow-up CRM solution for your hearing aid business, it will deter data loss.
In this article, we'll look at how the Hearing Aid Follow-up CRM Solution will help you keep track of your customers' data.
Hearing Aid Follow-up CRM Solution
Hearing Aid Follow-up CRM runs entirely on a centralized cloud-based system. It will help to reduce manpower requirements like entering the data in an excel sheet or a daybook. As well as reducing paperwork in your business, it will also prevent data loss.
The key benefit of this solution is that it allows you to review and get notifications about all of the stored data inside the system. With this CRM, you can get the best user experience, branch amalgamation, scalability, data maintenance, and simple usability.
The major modules in the hearing aid follow-up solution are Operation, CRM, Account, Service, and HV/SOA. The highlight of this customer follow-up CRM solution is You can do customer follow-up, sales follow-up, service follow-up, etc.
For customer follow-up, you can integrate SMS tracking. It would be more helpful to increase your productivity. The plus point of the Follow-up CRM is that you can follow your customer at every stage of the customer journey when they buy a hearing aid. You can also use this solution to follow up on sales leads.
The Advantages of a Follow-up Hearing Aid CRM Solution
Managing customer data with spreadsheets is comparable to walking vs. driving a sports car. A follow-up CRM solution will help you to improve your sales process. Here are a few main benefits of the hearing aid customer follow-up solution:
Gain insight from accurate reporting for customers, sales, billing, and stock.
Keep data, documents, contact information, and records in one place.
Track your entire hearing aid business's branch models and workflows.
Follow up with client data internally.
Evaluate your customer details as fast as possible.
Track your customers with SMS after purchasing the hearing aid.
Monitor your multi-branch employees' work.
What are the features of Follow-up hearing aid CRM?
Overall dashboard: You can maintain the monthly turnover, sales conversion ratio, branch-wise report, etc., in this CRM.
A centralized cloud-based solution: a single server architecture that links data from multiple branches into a single package.
Complete Customer Data Management: Maintain the customer's prescription and history (hearing aid model, service history, spare details).
Referral: To increase the revenue, reference plays a key role. So you can analyze your clients' preferences when they reach you via newspaper advertisements, doctors' lists, and other sources.
After customer entry, you can track the customer's followup, service, testing, trial, and SMS integration.
You can manage the purchase entry, sales entry/bill, sales follow-up, stock, machine model, and daybook reports.
Multi-branch support: CRM provides a number of native data integrations along with cloud-based solutions to integrate entire branch data.
Multi-user support: Hearing aid CRM supports multiple users, so sales managers and staff can each access the program with individual logins.
With the Follow-up hearing aid CRM Solution, you can increase the productivity of your hearing aid business. The overall features of this CRM are maintaining customer follow-up and preventing data loss because of the cloud-based solution, which allows you to add multi-branch data.
If you are interested in a follow-up hearing aid CRM solution, you can contact our sales team at (+91) 801–200–5000 or sales@isquarebs.com.