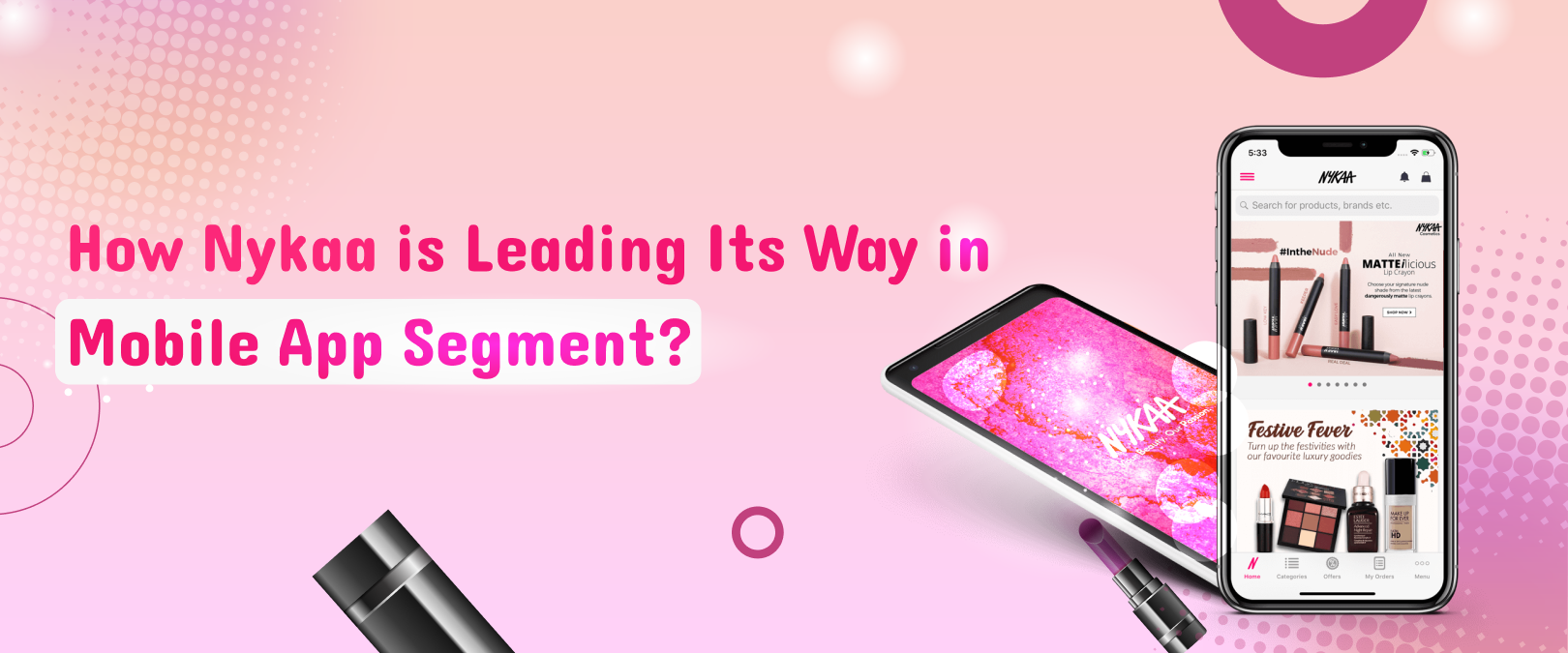 How Developing an App Like Nykaa helps You Succeed in the Fashion Industry?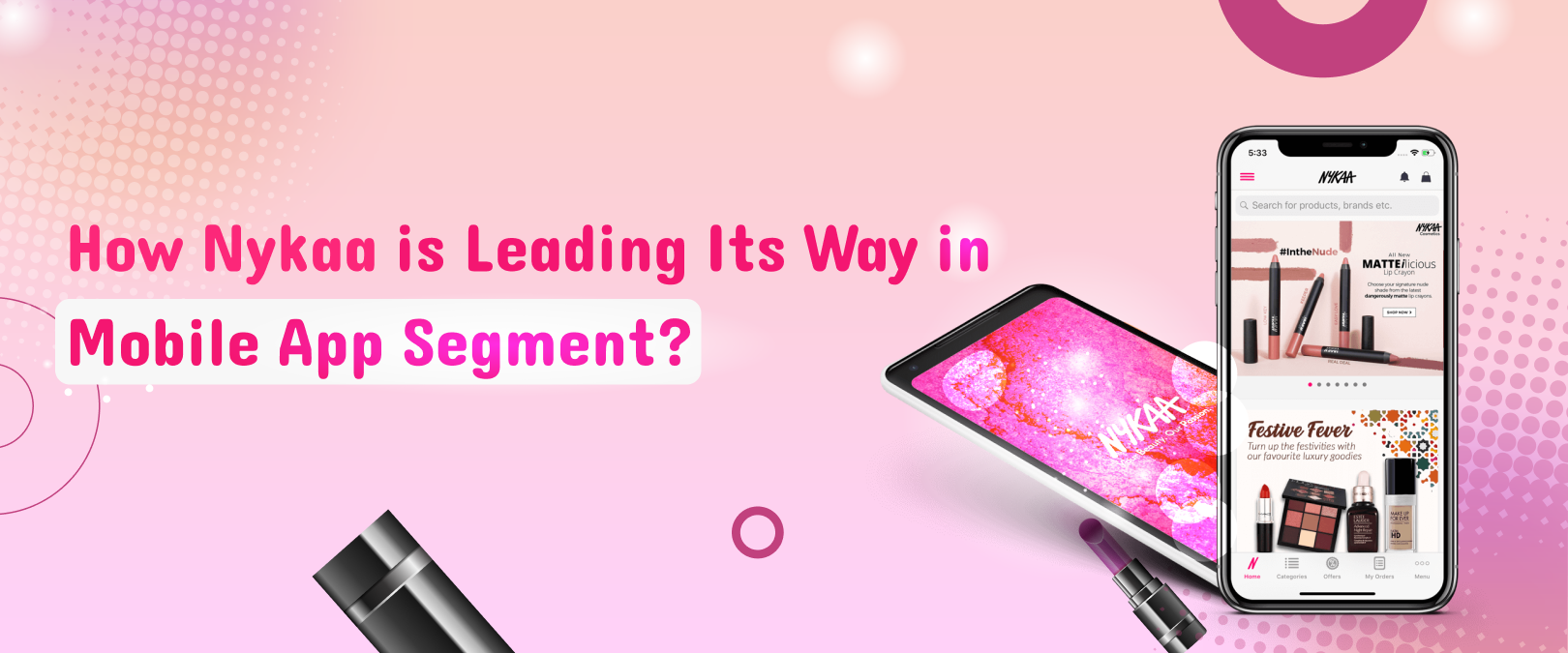 The beauty industry is evolving in the recent years, and according to Aovop, it is estimated that beauty industry generates over $100 billion in revenue worldwide. According to experimental study, makeup not only enhances the beauty of women, but also makes them feel more confident. In the recent decade, the beauty and cosmetics industry have witnessed massive growth by providing enormous number of beauty products in the market.
Just like icing on the cake, many beauty and cosmetics brands are providing more convenience to customers by developing their own mobile app. When it comes to online beauty and cosmetics store, Nykaa app is the top brand with huge user base. According to August 2023 report from Similar web, Nykaa is ranked first in the lifestyle beauty and cosmetic category in India.
What is Nykaa App Used For?
Nykaa is the trending beauty and wellness app that sells fashion, cosmetics, and beauty products online for both men and women. Nykaa app offers wide range of products for skincare, haircare, perfumes, luxury and wellness products.
How Was Nykaa Started?
Nykaa was established in the year 2012 by a former investment banker Falguni Nayar with limited knowledge of beauty products, technology, and retail sector. It was initially started with just 3 employees and received 60 orders at the beginning. However, Nykaa did not compromised in its price proposition.
This cosmetic app was based out of Mumbai, Nykaa has started the business strategy of emerging roots out by investing in retail women and men's personal grooming products. Nykaa has more potential investors including Steadview Capital, TPG Growth, and Lighthouse funds. In recent years, celebrities have started investing amounts in Nykaa brand.
"Nykaa have around 5 million active consumers and there are 141 stores across India with over 2000 active brands at present on the app."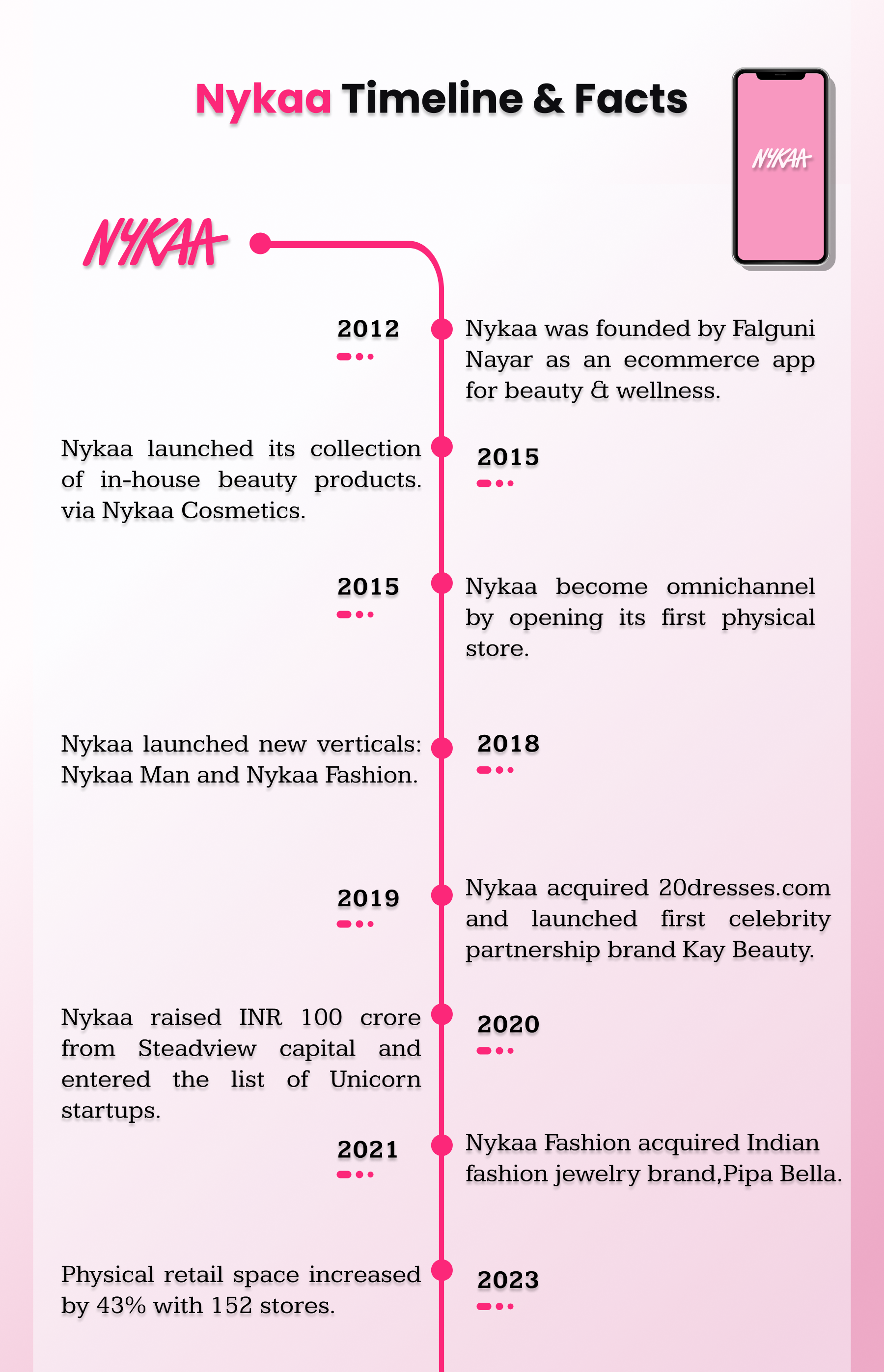 Nykaa's Recent Growth
In 2020, Nykaa increased $13.3 million in funding from various investors, rising its total funding to over $215 million.
Nykaa went public with its initial public offering (IPO) in 2021
Nykaa's IPO was reported around Rs 5,352 crore ($717 million). This is said as one of the highest IPOs in India's e-commerce sector.
According to App Sensor Tower, most downloaded countries of Nykaa app include India, Pakistan, United Arab Emirates.
The Nykaa app's download range is between 50M to 100M
As of 2023, about 92% of the app traffic for nykaa.com came from India.
In August 2023, the total Nykaa app download includes 900k users.
Why You Need a Fashion Store App Like Nykaa?
You can provide 24/7 support to your customers without any time restrictions like physical store.
You can provide wide range of collections to your customers and offer them with more convenient options like filter options, and categorized interface.
As the fashion store app comes with multiple payment gateway options, customers can make payment according to their preferences.
Customers are provided with customized dashboard based on their previous purchase and search preferences which eases their purchase process.
Customers can avail benefits like customer loyalty program, coupon codes, and seasonal offers.
Who Are Nykaa's Wide Consumer Base?
Nykaa's target audience can be summed up as:
Users who are looking for specific brand or category-oriented beauty products.
Consumers who are looking for an online store that meet all their beauty product's needs.
Men, who are looking to easily access grooming products during their busy schedule.
Fashion lovers who are keener about the newest collection from wide-ranging brands & fashion products.
Professionals like beauticians, makeup artists, salons who need beauty products at best price.
Age Group:
19 to 25 Years who are looking for cosmetic products.
Officegoers falling in the age group of 27 to 45 years who are specific about products they need.
25-45 years who focus more on their beauty and style.
Services Offered by Nykaa
1. Beauty & Cosmetic Products
Beauty and wellness products like makeup products, body care, personal hygiene products, etc.
2. Male Fashion Products
Nykaa has introduced a new brand called Nykaa Man dealing in grooming men products.
3. Female Fashion Products
Nykaa's new venture 'Nykaa Fashion' deals on designer and branded fashion products which include clothes, footwear, and accessories.
4. Pro-Membership
Nykaa's exclusive membership program is offering special offers, discounts, and educational content for makeup professionals, salons, and beauticians.
5. Luxury Products
"Nykaa Luxe" deals with luxury products from top brands.
Having known about the inspiring journey and services offered by Nykaa, let's discuss about the top features of Nykaa app.
Unique Attributes of Nykaa, the Fashion Store App
Nykaa provides ample range of products from Indian brands to international brands.
Nykaa's user-friendly interface makes users easy to navigate and order their desired products.
The fashion store app Nykaa enables users to instantly track their order status in realtime.
The app allows users to schedule their product delivery making it convinent for buyers to receive their orders.
The buyers can also opt for fast delivery option if they are in the need to receive the product quicky.
If the buyers are unhappy with the purchase made, Nykaa offers the product return option where they receive refund for the returned product.
The app allows multiple payment options which include cash on delivery, net banking, UPI, or other payment gateways.
To build a loyal customer base, Nykaa provides users with beneficial referral programs.
Take Away
As seen above, with the higher demand for comfort and convenience, a Nykaa-like app for beauty will provide top-notch quality solutions for users within the comfort of their couches. Moreover, the demand for cosmetics store app will continue to skyrocket in the future due to a rise in purchasing power of the people, deepening interest in personal grooming, and an increase in expenditure on lifestyle products. So, develop a top-class fashion store app to take full advantage of this thriving business opportunity.
We hope this blog provided gainful insights about Nykaa. Being an aspiring entrepreneur, does this success story kindled to launch your fashion store app like Nykaa? If yes, then head to iSQUARE, a leading Mobile App Development Company to discuss your dream app idea!