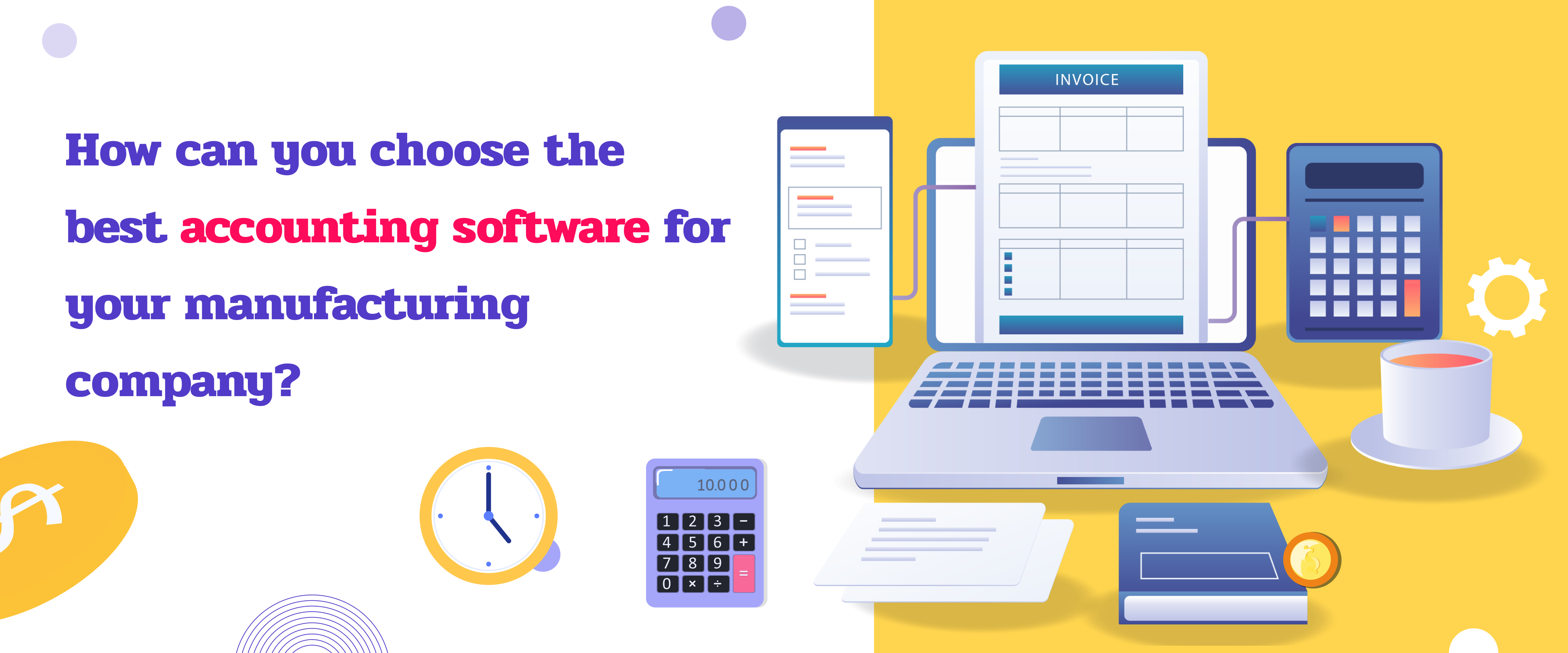 How Can you Choose the Best Accounting Software for your Manufacturing Company?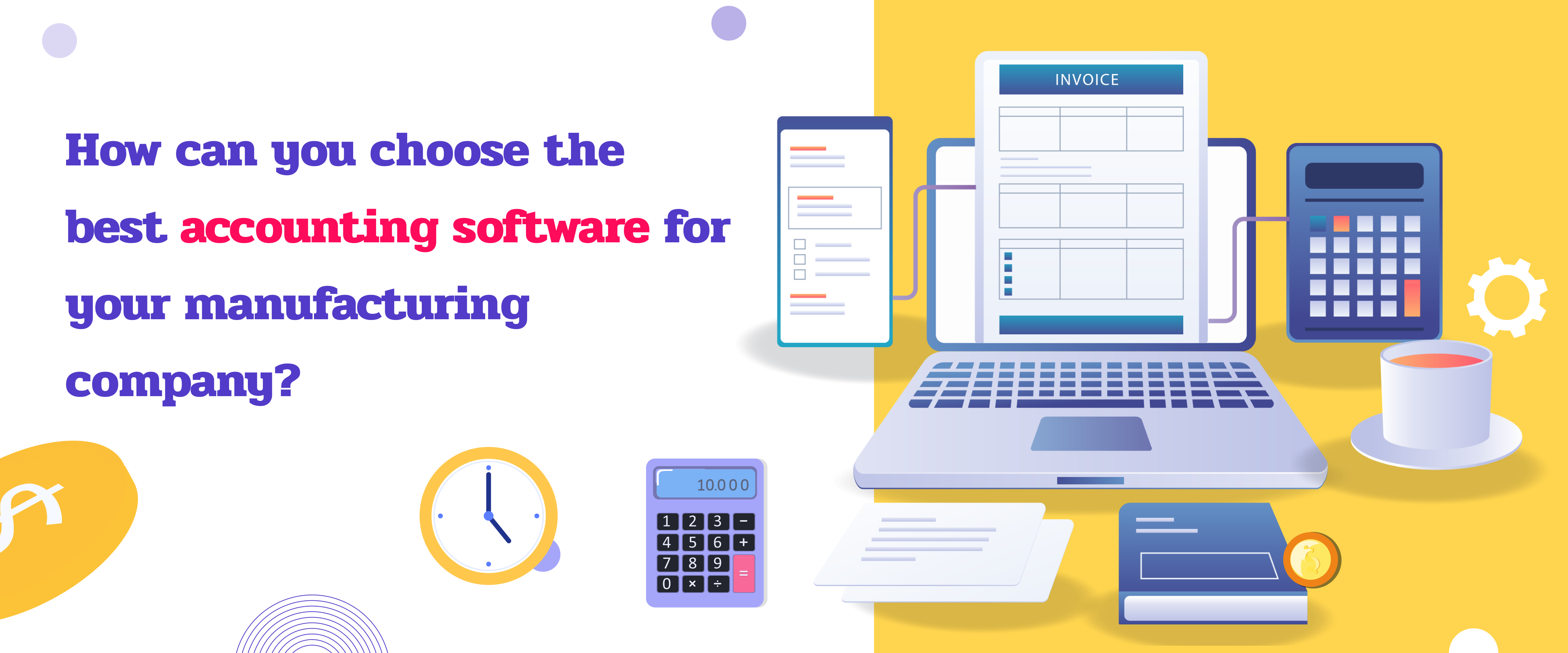 You have a striking software idea for your manufacturing company. You are absolutely aware of the software development process. You are ready to invest in the best software development company to build accounting Software for your manufacturing company. Everything looks fine, until a supreme question flickers in your mind. What might go wrong while choosing the right accounting software?
It's something admissible to have such a question. Many times, you may also get another question like- how to choose the best billing software development company. With some more effective planning and an organized selection process based on your manufacturing company's needs, you can thrive in your business by arriving at an astonishing billing software.
Want to know the list of factors to consider on choosing the right accounting software for your manufacturing company?
Cool your heels! This blog aims to provide you with the essential aspects you need to know before going for billing software development. It also helps you to understand the right questions to ask while choosing a software development company.  
Before diving into the topic straightway, we would also like to present some interesting statistics on billing software for the manufacturing industry before your eyes to let you know the success rate of this sector.
How to Choose the Best Accounting Software for your Manufacturing Company?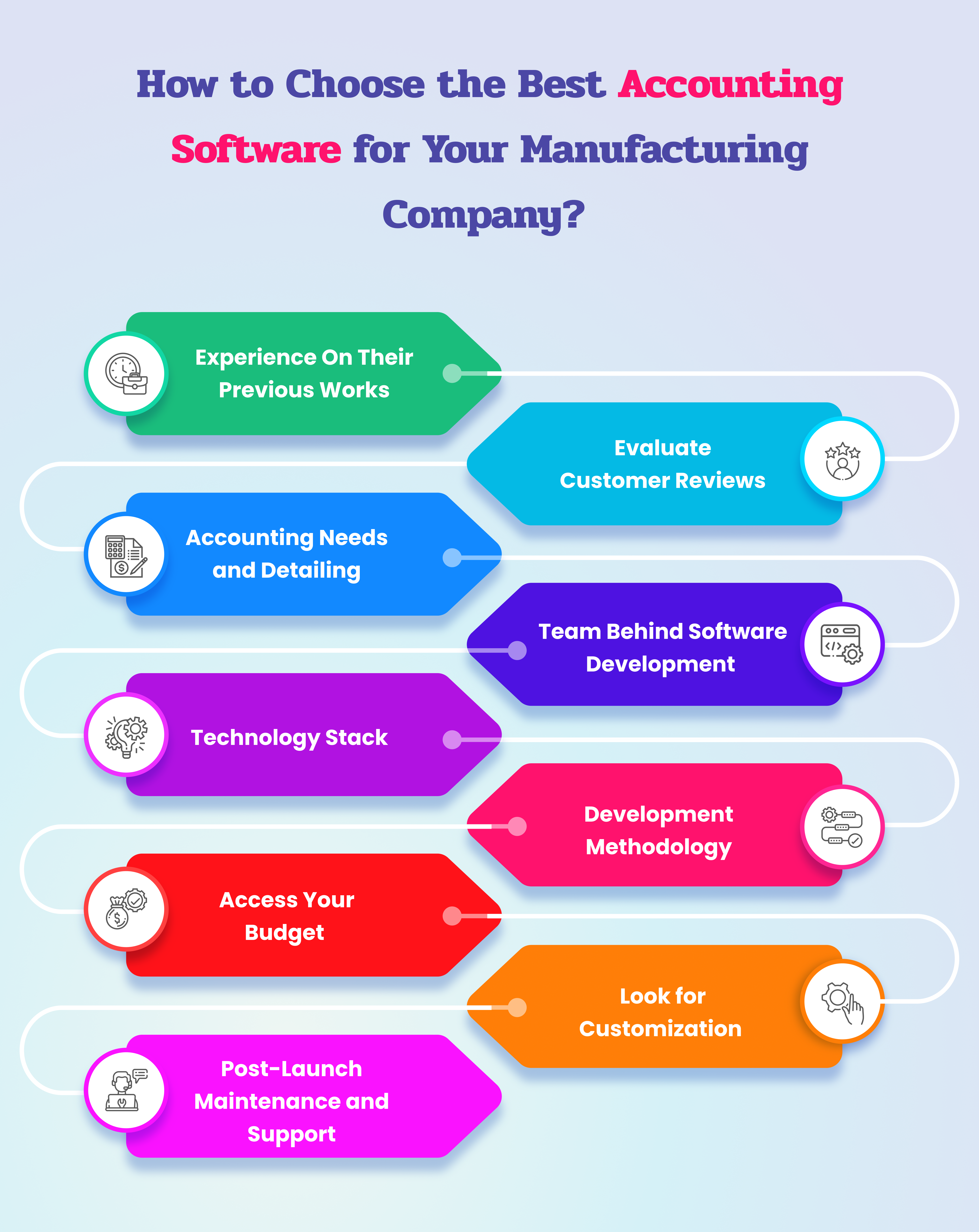 1. Experience on their Previous Works
Ask for the software development projects that they have worked on previously. This helps to understand their potential and the types of clients and industries they have worked with. With this,
You could get an idea if the company has the potential to meet your requirements.
You might get to know about the technologies and frameworks they have worked with.
You can have a quick view of their quality of work, creativity and innovation on their works.
You can have an idea of the challenges that they have solved with their software solution.
You might also get to know the average time taken by them to complete a project.
Note:
Do not forget to ask for their case studies with detailed descriptions.
Get a free demo of Accounting Software WhatsApp | Skype
2. Evaluate Customer Reviews
Customer review is one of the key aspects that represents the trustworthiness and reputation of any company and their service. Evaluating their reviews helps you to know if the company's customers are satisfied with their work if they adhere to deadlines, and if they are good at communicating or understanding your requirements.
If the company has lots of positive reviews, you can have a belief in their works and consider approaching them. Vice versa, if you find customers making negative points about them, then you consider it as a warning sign of choosing them as your software development partner.
Note:
Before choosing a company, check their reviews from trusted review sites.
3. Accounting Software Needs and Detailing
Have a clear idea or make a list of accounting software development. This will help you select the ideal accounting software development company that provides you with the best solution to meet your requirements. Before going for accounting software development, have answers to the below questions:
Why are you looking for an accounting software?
What are the features you are looking for?
Are you looking for affordable accounting software with basic accounting features or expensive software with advanced and smart features?
Do you wish to have a mobile app to track your accounting software?
Are you looking to update their existing and outdated accounting software?
Note:
Have a clear idea and make a list of what you want to gain by building an accounting software.
4. Team Behind Software Development
Get to know about the organizational hierarchy of the company. Ask about the team behind accounting software development. With this, you can know if the company is operating in an organized way, and whether the company have skilled developers who can complete projects within the deadline. Also, you can schedule for call with the technical team members to determine if they can meet your business needs and provide you an exemplary accounting software with up-to-date features.
Note:
Schedule a demo with the technical team .
5. Technology Stack
The technology stack includes programming languages, frameworks, and tools they have worked with. A systematic and advanced technology stack is crucial for arriving at the finest accounting software that functions seamlessly. Every business will have a different set of goals and functions. So, choosing the technology stack varies based on business needs and objectives.
Note:
It is always a good idea to do a little research before choosing a technology stack.
6. Development Methodology
Similar to all products, developing software has a series of six-step processes which is collectively called as Software Development Lifecycle (SDLC). This process helps to describe the steps of how your idea is developed as a full-fledged software. The most common methodologies of software include Agile, Waterfall, Lean, and Iterative.

Choosing an ideal software methodology is just like constructing a strong foundation for a building. Consider various aspects like the size of your company, time constraints, flexibility, and client involvement factors while choosing an appropriate software methodology. Analyzing these aspects and aligning them with your business goals aids you in making informed decisions that promote business success.
Note:
Choose an ideal software development methodology based on your business needs and challenges.
7. Assess Your Budget
Another key aspect of software development is cost. Have a clear estimation regarding your budget or the specific range of costs you are willing to spend on software development. Before determining a budget, analyze the market price of the accounting software for your project. Ask for estimations from various software development companies while finalizing your budget. It helps you to gain a realistic view of current market trends and also helps to cut unwanted expenses.
Note:
Explain your software development needs and ask for an estimation.
8. Look for Customization
Customization is not an option; it must be a priority. Make sure that the accounting software development company you opt for will provide the required customizations. Customized software helps you to increase the productivity of your business as it is tailored to your working style and employees' needs. Besides, custom software is more likely to have the highest level of security compared with pre-built software solutions.
Note:
Check with the software development company if they offer customizable software solutions.
9. post-launch Maintenance and Support
The software development is not entirely completed when your software is launched. You might be having technical errors, break of existing codes while upgrading, or unexpected crashes due to multiple user handles. In that case, it is challenging to fix immediately if the company is not supporting after launch. So, look for a company that offers post-launch maintenance and support for seamless functioning of your accounting software.
Note:
Check with the software development company if they offer post-launch support.
Take Away
Comparing and finding the finest accounting software development companies can be tedious if you are not aware of what to look for. We hope this blog has got you covered with all the essential tips and tricks on choosing the right partner for your billing software development. So, it is worth waiting and choosing the right billing development company to receive an excellent final product.
Are you ready to move forward? Reach iSQUARE, one of the prominent custom billing software development companies in the town. From strategy building to developing your software, and visualizing your ideas to providing outstanding final output, we take care of all your software development needs.  
Moreover, you can choose us because,
"More than a software development company, iSQUARE always serves as a partner in your business success."
Get a free demo of Accounting Software WhatsApp | Skype