Top Trends in Mobile App Development for 2023
Today, we have reached a stage in life where humans and mobile phones are intertwined. With communication reaching dizzying heights, the way businesses take place has progressed. Mobile applications are one such complementary partner on the success path.
These applications have narrowed the time customers can stay connected and access their favorite bands and offers.
For business houses, apps are vital for expanding the business area, helping them reach remote places, and creating brand awareness.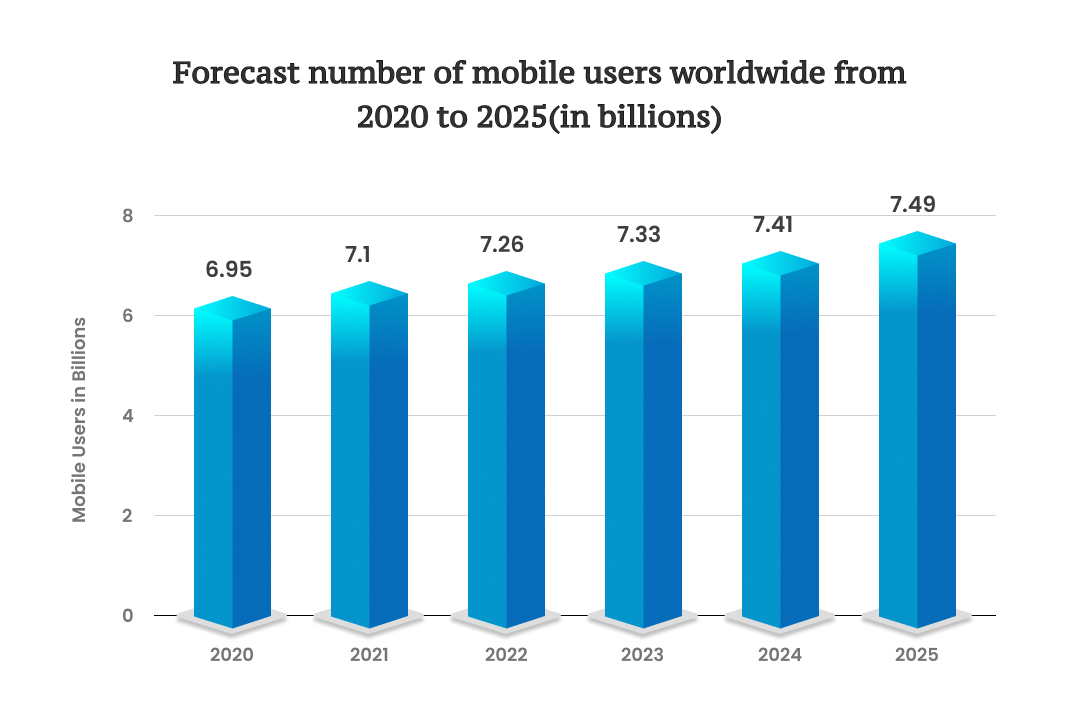 The above graph illustrates the significance of developing mobile apps if firms want to stay ahead of the curve. As a business entity, let us get some more insights into how apps help us to traverse and harvest more benefits.
How favorable are mobile app developments for businesses?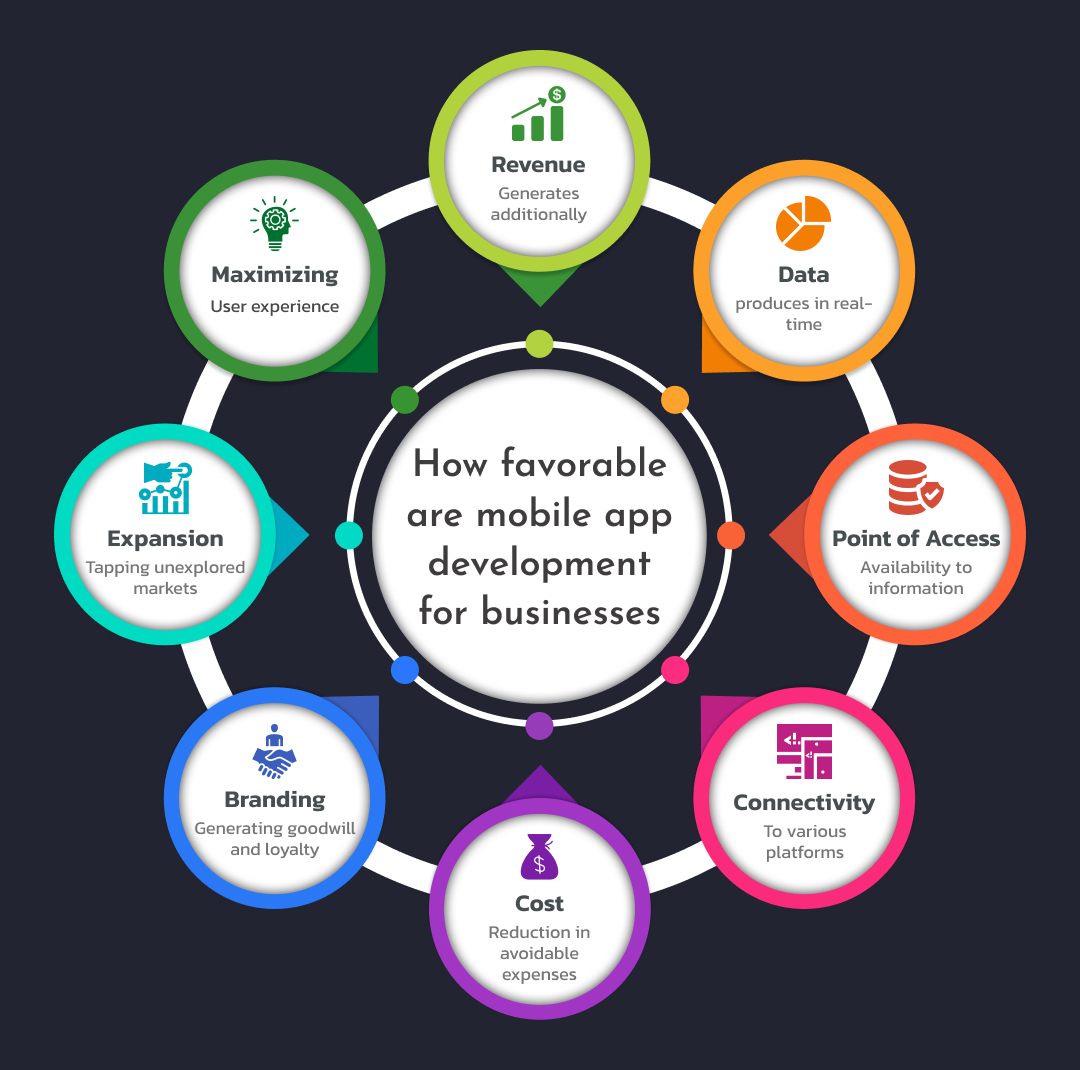 Generates additional revenue
Mobile apps promise a new avenue to generate revenue for the company.
The percentage of people who have a mobile phone is formidable. It encourages customers to use their smartphones rather than access the website for purchases.
Firms get additional advertising revenue through mobile apps.
Real-time data treasure
Firms spend time and resources collecting and analyzing data for better decision-making.
Mobile apps make it easy to capture customer details and preferences on your apps. This treasure trove helps deliver content based on customers' reviews and improves the apps from the user's perspective. It is an excellent idea to let customers join a data program and learn how it will be used to improve the customer experience.
Point of access
Customers make decisions about buying a product or service, even on the spur of the moment.
A mobile app helps them make decisions and interact with their business anytime. The point of access at any time allows them to track all aspects of their activities in real time. Businesses respond to customers' requests, reviews, and ratings.
Overall cost reduction
Mobile apps help reduce costs related to servicing and marketing. Customers can access basic information from mobile apps and click a 'visual IVR" menu rather than waiting in the call queue, curtailing servicing expenditure.
Firms do not have to incur costs to launch a new product offer or promotional event.
Rather than spending money on traditional advertising, push notifications are sufficient.
Maximizes customer experience
Mobile apps designed exclusively to fit mobile screens give customers a good view of the website. It enhances visibility and usage sensibilities. Apps provide instant access to your contact information with a single tap or when location tracking is enabled. It will recognize you in real time and provide location details and directions.
For example, Zomato or Swiggy food delivery apps help track where the delivery person is stationed, or Uber apps allow you to visualize your car approaching.
Taping the unexplored market
Mobile apps allow you to penetrate a market not accessed by your rivals. At times, competitors who have not yet developed the app can be a differentiator. Businesses can carve a niche in the market through apps that have unique features and make it easy to communicate with the user.
Create brand loyalty
Firms struggle to create brand loyalty being in business for years. What takes infinite time is done quickly through mobile apps. Companies provide quality services to their customers by informing the administrator of their product interests and wishlists and assisting them in creating brand loyalty programs. This helps to bring in new customers and retain existing ones when more time is spent on mobile apps than on the website.
Connectivity from Various Platforms
Mobile app development gives users the freeway to access different types of online platforms. Marketplaces and social media sites are reached through downloading apps from various mobile stores, like Google Play and Apple Stores.
What are the top trends in mobile app development for 2023?
It hardly remains unnoticed that our mobile phone screens are inundated with countless apps. Daily, mobile apps come into existence as part of their business strategy. Numerous end-user requests stem from the vital need to build a customer base. Despite having a powerful script, mobile apps fail and give competitors an advantage from the crossover.
For a mobile app to function successfully, the developing firm needs to keep itself updated with the recent technological trends in mobile application development.
Let us discuss a few in detail
5G and mobile apps
The spectacular growth of 5G will have a significant impact on application development. From the perspective of developers, sellers, and buyers, this technology reshapes how mobile applications are created and used.
Reasons attributed to its growth: First, the system is quite flexible and can be built on the present 4G LTE networks without initially replacing them.
Merits it brings to apps development
Speed and efficiency will move as it is 100x faster than 4G.
Latency will reduce from 50 milliseconds (4G) to 1 millisecond.
Integrating AR and VR technologies into the app gets easier.
Transferring data between devices and phones is rapid and smoother.
Developers can build new features without impacting the present mobile app. performance.
Mobile payments will become fast and secure as biometric data identification processes become faster.
The projected growth of 5G smartphone connections over the next four years.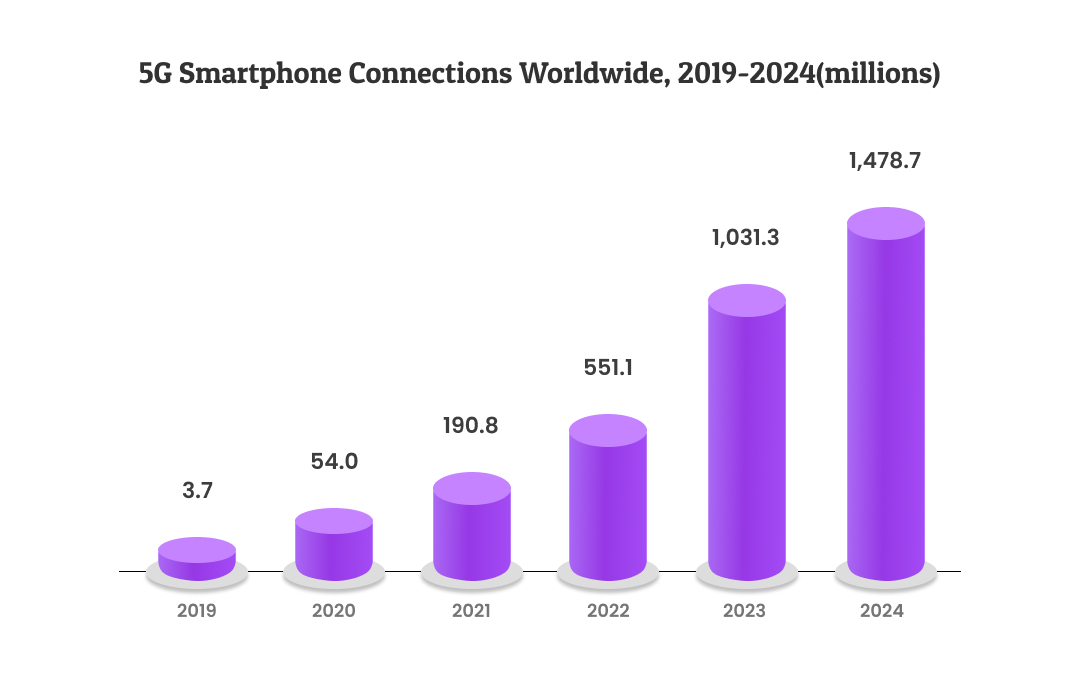 Internet of Things (IoT)-validated mobile apps
People have also grown accustomed to using technology to improve their everyday lives. The usage of various gadgets connected to smart-home devices has made the internet indispensable.
Reasons attributed to its growth

Mobile application penetration across the various sectors has created convenience for the IoT. The IoT is a mechanism for facilitating the growing network of devices to connect to the internet.

Merits it brings to apps development

Smart home technology is the right example to signify the growth of IoT and mobile technology. Mobile apps are used to switch on or off your water pump connection and thermostats at home from remote locations. Household appliance brands like Samsung, Bosch, and Honeywell are already in the race to create the infrastructure for enabling the IoT.
Search engine giants like Google and e-commerce moguls like Amazon are using this technology by introducing the 'Echo' line of devices.
According to Windpower & Engineering Development, the global Internet of Things market is expected to reach $318 billion in 2023. $226 billion of that estimate will come from software, like mobile apps.
Apps for foldable devices
Unfolding devices are making a comeback in the market after a hiatus. Mobile companies are introducing brands, namely the Samsung Galaxy Fold, the Huawei Mate X, and the new Motorola Razr.
As per the study conducted by USA today, 17% of iPhone users and 19% of Android users are enthusiastic about buying a phone with a foldable design.
Merits it brings through app's development
The user has a riveting experience due to the larger screen.
Video streaming and gaming apps also have their share of benefits.
The user's ability to multi-task is enhanced through multiple windows.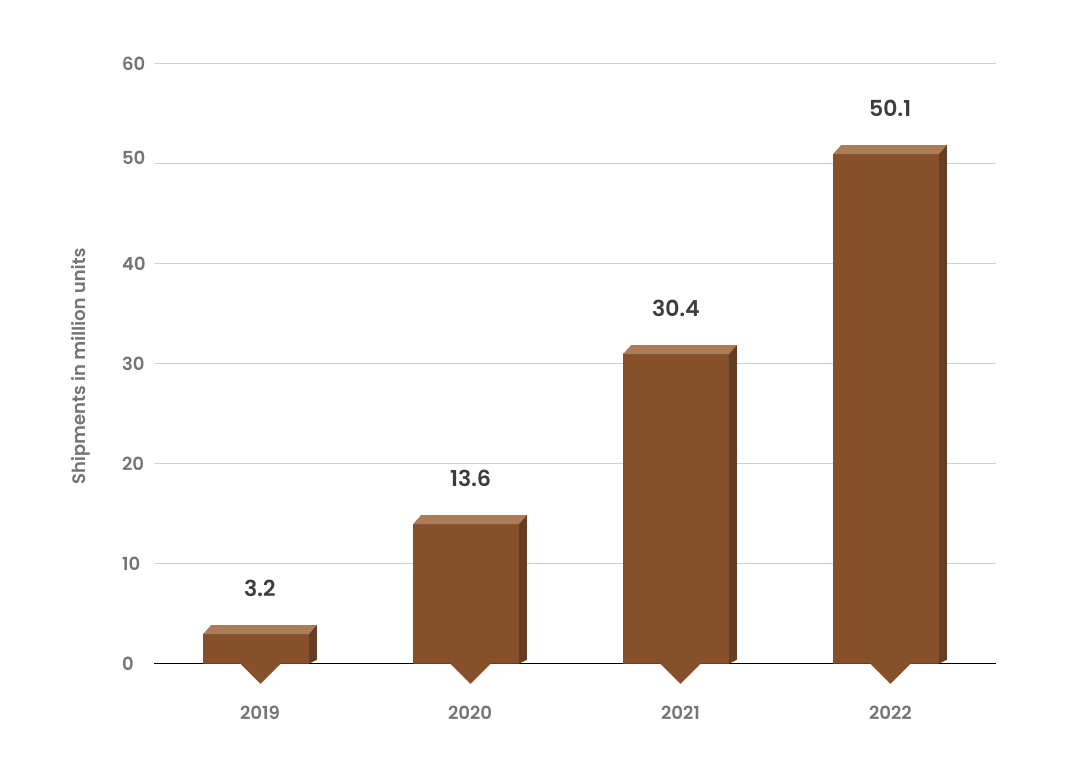 Mobile learning
According to Statista, 35% of employees frequently use their mobile devices to learn. Also, the mobile learning market is expected to reach $58.50 billion by 2025. Mobile learning apps are the most wanted and promising trendsetters for mobile app development. During the pandemic, it emphasized the need for society to protect children from literary deprivation.
Merits it brings through app's development
User's end: Facilitates learning by making it easily accessible and available.
Interactive learning, knowledge retention, and ongoing feedback.
Enterprises: Bring a higher engagement rate, faster learning techniques, and a better course completion percentage.
Mobile entertainment & gaming
Gaming and entertainment apps have made inroads into mobile apps.
Merits it brings through apps development
Easily accessible to the entertainment industry through mobile phones instead of depending on expensive gadgets.
Technology advancements like AR, VR and AI, have made it riveting for users.
The time spent on gaming sites in mobile apps has seen exponential growth during COVID, and the trend continues.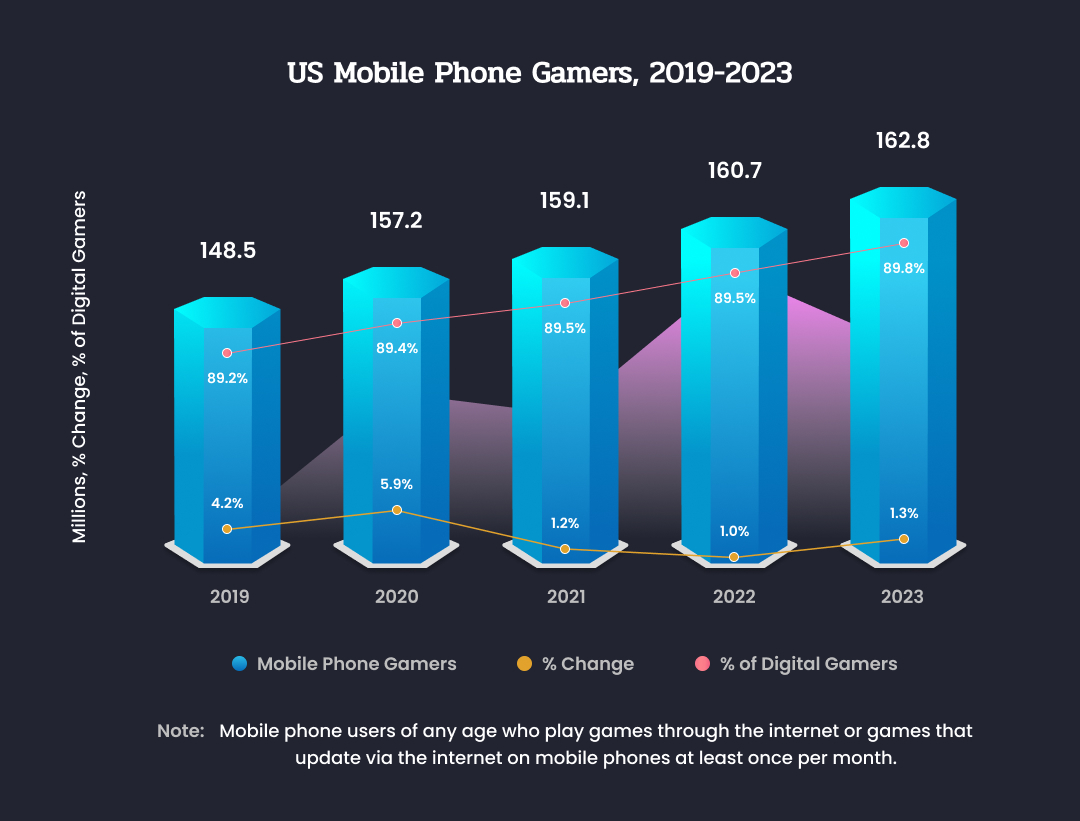 Mobile e-commerce
There is hardly any business happening in the B2B and B2C sectors without mobile e-commerce apps. According to Statista, in 2021, mobile e-commerce ranged around $3.5 trillion, which is around 72.9 percent of e-commerce sales.
Merits it brings to apps development
Place for generating revenue through the launch of their products and services.
Easy access to customers and help them with exclusive features for promoting brand and loyalty
The trend is still growing showing no signs of receding.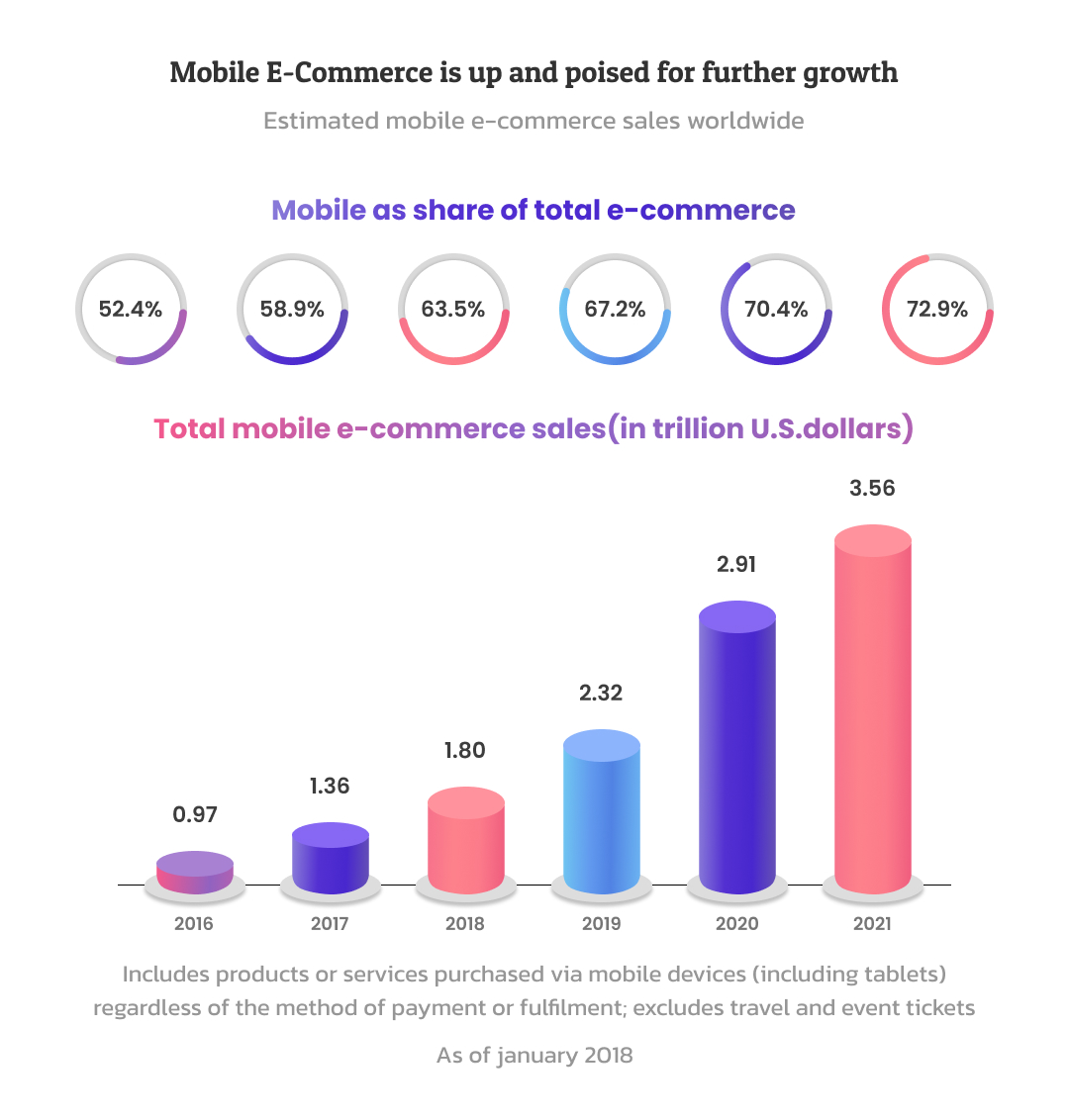 Cloud Technology
Cloud computing technology has not penetrated the mobile app industry, but it is likely to be exploited in 2023. According to Mind inventory, by 2023, 83% of enterprise workloads will be cloud-based.
Merits it brings to apps development
User's end: Mobile apps can improve performance, execute tasks and safe mobile data space by moving data to cloud storage technology.
Development side: it is a cost-effective solution.
On-demand Apps
On-demand mobile app development requirements are ceaseless, and the trend will be pursued in 2023. As per Magneto IT solutions, users spend $57.6 billion per year using on-demand services. Few industries where their usage is more are
Virtual tutors and coaches
Food delivery
House cleaning
Maintenance services
Fitness on-demand
Merits it brings through app's development
Opportunity to widen your customer base is provided.
Introducing advanced functionality helps to increase profit and image building
Before we end this discussion on various trends, let us know about iSQUARE Business Solutions
The role of iSQUARE in Mobile Application Development
We, iSQUARE Business Solutions – based in Madurai, have provided web-based solutions to our clients since the company's inception. Mobile application development is one of our strongest fortes, with various case studies and success stories to share.
Our focus is on Hybrid Mobile application development due to its cost-efficiency, sophisticated features, and parity with real native applications. We work with trending technologies and develop cross-platform applications focusing on security, user experience, and cost optimization.
If you want to develop a trendy mobile application, please do not hesitate to contact us