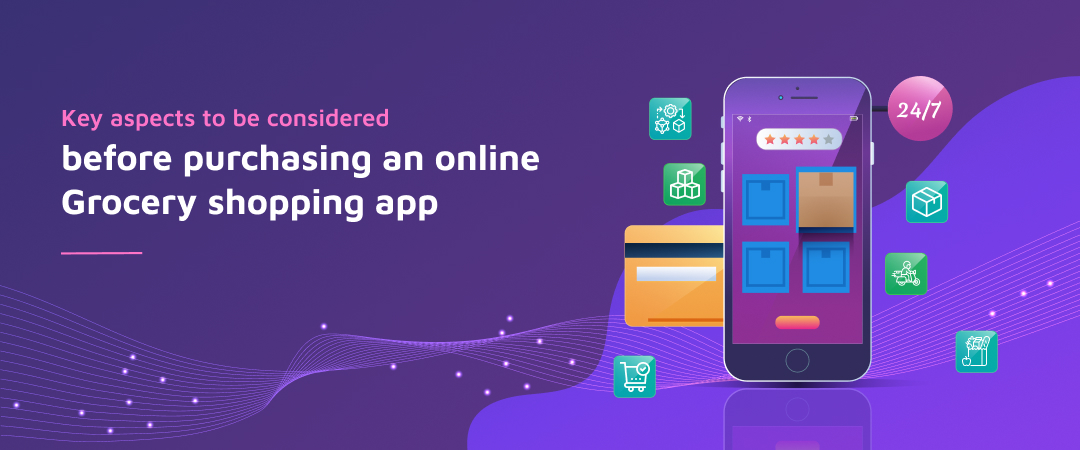 6 Key Aspects To Be Considered Before Purchasing An Online Grocery Shopping App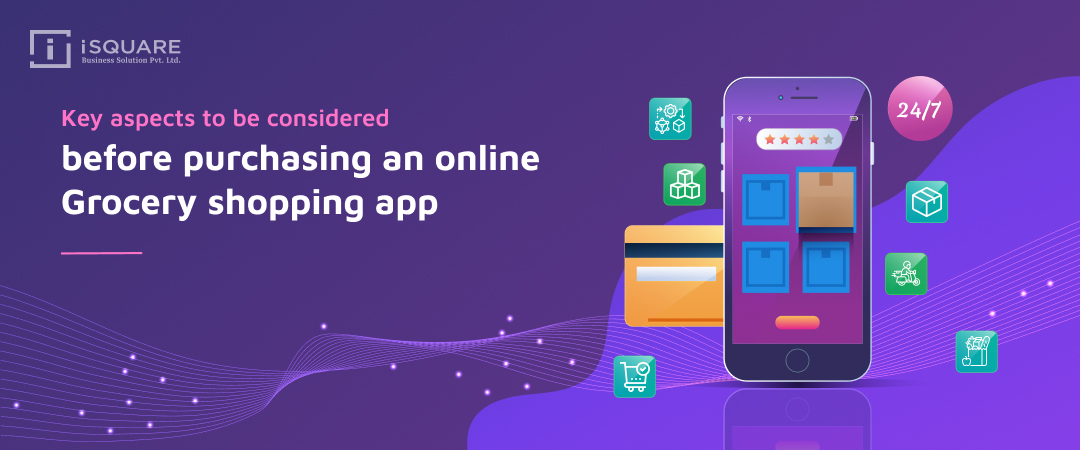 Introduction
According to Statista data, the e-commerce industry in India has grown from 2014 to 2027. Ecommerce sales will surpass 200 billion U.S. dollars in 2027.
Amazon India was the country's leading online marketplace in April 2017, with more than $500 million in sales. In the local market, Flipkart and Myntra are the most prominent players. In a poll conducted in May 2020, the majority of respondents voted in support of allowing e-commerce platforms to supply products in India following the coronavirus quarantine.
This blog will go through the essential factors to consider when choosing an online grocery shopping app.
Why is e-commerce crucial for groceries?
Food and perishable goods predominate at grocery shops, which often carry a vast and varied range of products. This presents a variety of unique issues and requirements for the grocery business.
Food products are typically supplied with a variety of alternatives in addition to being sensitive to time and storage conditions. Some items are sold by weight rather than by the piece, and their quality changes from day to day. Consider the ever-changing nature of an avocado or a banana, and you'll see why selling them online might be difficult.
But the difficulties don't end there. Each stage of the purchase process has its own set of problems that must be solved to provide excellent customer service. Let's look at each step and the key details to remember.
You may also like reading about Garment Manufacturing Software
6 key points to consider when purchasing an online grocery shopping app
1. The Business Process Model
Grocery retail corporations often mix corporate and independent stores under the same brand. Developing a supermarket e-commerce solution with in-store picking is complicated because of product assortments, pricing, and promotion variations.
Grocery retail has a long history of loyalty programs, such as bonus points, earn and burn, and customized offers. Consumers expect these loyalty characteristics online as well. Moreover, they expect recommendations based on previous online and in-store purchases, related recommendations, and recently purchased items.
A traditional grocery retailer that begins with in-store pickup has generally not been profitable. According to research, home delivery and in-store shopping are the main cost drivers, with a considerable offer for increased efficiency.
2. The products you need to place
Perishable foods must be kept under strict conditions until they are delivered to the client due to their perishable nature. For example, a storage temperature may be regulated, or a receiver may be required to be 18 or 21 years old at the time of delivery, in which case their authenticity must be verified.
When food and beverage merchants offer fresh produce and food-to-go items that are physically packaged in their shops, they provide more information about the products, expiration dates, and minimum order quantities.
Perishable foods are frequently ordered by weight, and they are presented, purchased, and picked in a variety of ways. When ordering a watermelon, for example, it is not practical to specify the precise weight; there must be some wiggle room. A fluctuation in weight necessitates a pre-authorization of the card amount to reflect the allowable variance. With thousands of orders, the entire price must still be adjusted depending on the delivered weight, which might be complicated.
3. The service area for groceries
International boundaries do not exist in e-commerce. Online grocery shopping typically caters to only one country and sometimes an even smaller geographic region, depending on the fulfillment center's location and the products offered. Although you can set up multiple service centers to expand your reach, there will always be blind spots. One of the keys to a successful online grocery business is optimizing your service area.
4. Time Slots and Delivery
By managing your order delivery times, you can balance your workload (order load) and provide your customers with the best service possible.
Your mobile number needs to be integrated into your e-commerce application to optimize delivery. When order volumes increase, this connection improves productivity and profitability for online grocery stores.
5. Picking and packing
Typically, grocery orders contain many products, requiring a great deal of time to pick and pack. Picking is a challenging and time-critical process. When picking products, teams must consider several factors: the weight of the products; products that need special handling; replacement products; cancellation of products; and communication with the customer.
6. Which product to pick?
As an example, let's consider bananas. Merchants may have bananas of different ripeness levels. Imagine they received a large order of bananas. How do you decide which one to pick? Expectations for long-term consumption might differ if they are for a family. Can the same order be made for a conference where everyone consumes it simultaneously? Merchants must anticipate customers' preferences so that they can provide customers with the best service possible.
If you are interested in developing an e-commerce app for groceries, you can contact iSQUARE sales team at (+91) 801–200–5000 or sales@isquarebs.com.