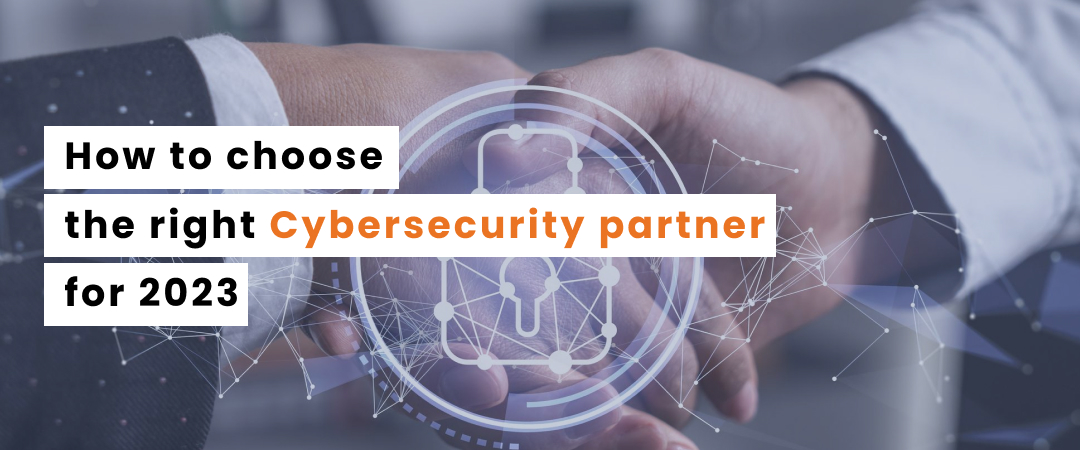 How to choose the right Cybersecurity partner for 2023?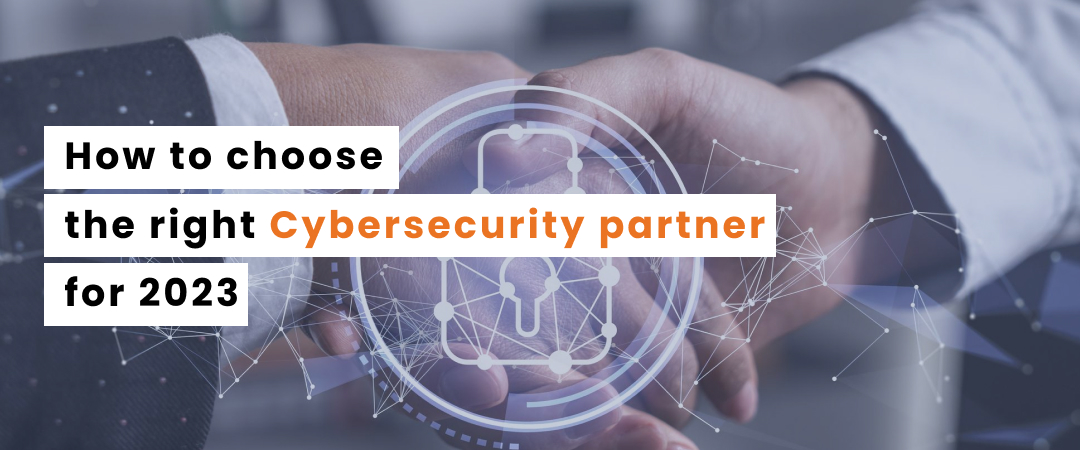 Every new innovation brings a new form of requirements as we venture into this unknown terrain. The evolution of digital technology is no exception, as it outlines a new form of interdependence involving 'cross-industry collaboration'. The reliance on devices, remote working staff members, the threat of cyber criminals, gap in cybersecurity skills draws a new set of challenges in all digitized industries.
For SMBs or large firms to make flawless functioning needs a comprehensive cyber protective backup as they have to be constantly battling the attacks of cyber theft.
Why there is a need for Cyber security?
All firms over the years have allocated a dedicated IT staff or department functioning exclusively catering to the needs of digital requirements. Cybersecurity comes within its aegis wherein it brings the expertise of people, technology and procedures to protect its assets.
Promote long-lasting goodwill in the market
The breaching of firms' networks impacts the goodwill of the business firm both in the short and long run. The sustainability of firms depends not just on the product delivered or the service provided. It shows how good it holds its reputation in safeguarding the confidentiality of its customers, employees and stakeholders.
Further, the impact on business disruption, core data theft and time in legality is both a financial and brand loss. As per the IBM report, a data breach cost the firm an average of $4 million plus.
Technology and cybercrime
The good news is that upgrading technology brings more comfort to the functioning of businesses. Once and for all, it transforms the way business practices are executed, keeping abreast with modern times like Machine Learning, Artificial Intelligence etc.
The bad news is cyber criminals actively use the same innovation for their own crimes. They use sophisticated tools to design and execute attacks in firms wherever they find an opportunity or loophole in their cyber security. It becomes a herculean task for firms to protect their borders, especially SMBs.
Humongous Data
The best alternative for paperless offices is digital offices, which lead to a generous amount of data. When sensitive information is involved, it becomes an epicentre for cyber theft. If not properly safeguarded, it becomes a potential place for various forms of cyber attacks. It risks the company's future and breaches of security compliances.
Scarcity of skilled security professionals
We are accustomed to witnessing scarcity of potable water, shortage of livestock due to drought, and demand for durable or edible commodities due to logistics issues. However, we are facing a huge dry spell in the form of competent cyber security professionals where millions of jobs remain vacant. Though automation has helped to resolve some problems, the threat remains unresolved.
What is the alternative for deficiency in skilled cyber specialists?
Firms cannot remain complacent just by digitizing their operations and deploying a mediocre security firewall. They need a well-organized security team cognizant of risk management to deal with any form of anomalies. But, that possibility seems quite remote as there is a deficiency of a well-trained cyber speciality.
There has to be some form of suitable alternatives to mitigate the problems and find a long-lasting feasible solution.
One such alternative that meets the horizon is outsourcing the firms' cyber security. For years outsourcing in service sectors like finance legally became a major source of livelihood in emerging economies. They are successful partners and forge lasting relationships.
Therefore, ever-growing demand for waterproof security walls against ceaseless cyber theft. Firms find it conducive to partner with cyber security firms.
What traits should you be looking for in choosing the right cybersecurity partner?
Finding the right cyber security partner is not a 'window shopping experience or the luxury of installing sophisticated firewalls in the firms' network. The broad brushstrokes are
A process to select the right partner who co-shares the firm's objectives along with theirs.
Understand the weaknesses and strengths in the overall digital functioning.
Enjoy a common rapport to generate healthy two-way communication.
Formulate and finalize a holistic approach to the ever-morphing cyberspace.
Let us delve deep to understand better.
a. Ascertain the technical infrastructure of your firm:
To remain in business, we foremost need to assess our firms' present internal security team's technical capabilities. Understanding their strengths and places where they lack expertise will lead management to areas that can be outsourced.
Depending upon the industry we are functioning in, a good client should be in a position to draw out the firm's objectives.
b. Involve the key players in the decision-making process:
For further evaluating the requirements, it becomes imperative to listen to subject experts in all departments of the firm. Each key member's representation, IT team, and management should come forward to understand better. Once a plan is formulated, it becomes easier to collaborate with the external cybersecurity team.
c. Experts in subject knowledge:
Any leading cyber security firm should be affirmative that security is an ongoing process rather than a timely solution. Therefore, they need to remain updated on the latest threats of the past, present and future to counter-attack cyber assassins.
d. Factual credentials:
The firm going to be your prospective partner should have a proven record of catering to similar industries though not identical.
Questions that are obvious in the initial stage are
Years of experience in the industry in totality
Types of the industry they have dealt with
Projects they co-shared in the past and present
Percentage of success stories
Active participant in the cybersecurity community
Due diligence on the previous clients they worked
How have they fared well in the social metrics
e. Technical and compliance expertise:
Each firm follows cyberspace in a different route like networking, cloud-based, hardware, software etc. The cyber security firm should have the advisory skills of what fits best for your firm and reason it out.
Apart from that, there are regulations formulated and altered as per the changing time in data security. A right firm should be well aware and versed in the changing legislature to ensure compliance.
f. Inculcate team spirit in your team:
A right partner will ensure everyone's voice is heard during discussions and help to foster a culture of belonging. This includes the IT team, management, department heads etc.
Further, they need to train the key players in security awareness and update any latest threats and new innovations in cyber security.
g. Awareness of the supply and logistics hassles:
Your partner cannot be bereft of third-party intervention in the firm's networking system. Many external customers are given log-in credentials to upload, download or have interactive screens to perform business. The potential threat assessment has to be done, and a secure spot of vulnerability.
h. Growth and scalability:
Business is conducted keeping in mind future expansion.
The percentage of scalability depends upon both internal and external factors. Internal factors can be assessed and attained, whereas external factors are subject to market environments.
The best solution provider should formulate a plan keeping in consideration the flexibility to scale without disrupting the present set-up.
Choosing iSQUARE as your security partner
A Chinese proverb tells us, "a journey of a thousand miles begins with a single step". iSQUARE, an ISO27001-certified company, has always maintained a holistic approach to dealing with our customers by providing them with impregnable security walls.
We believe in not just delivering you a security solution but being a part of your business accomplishment, adding value, subtracting vulnerabilities, multiplying the profits and dividing your problems. Just try us to be your cyber security advisor.