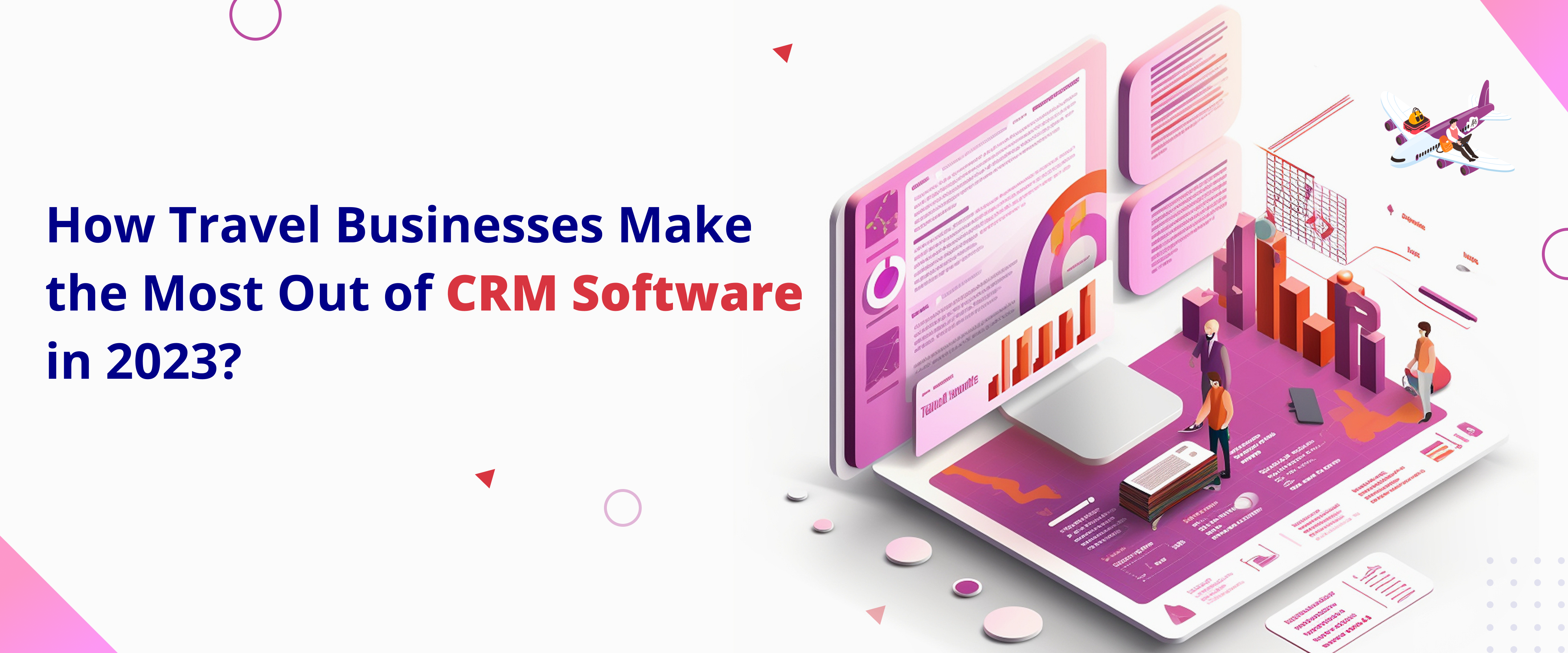 How Travel Businesses Makes the Most Out of CRM Software in 2023?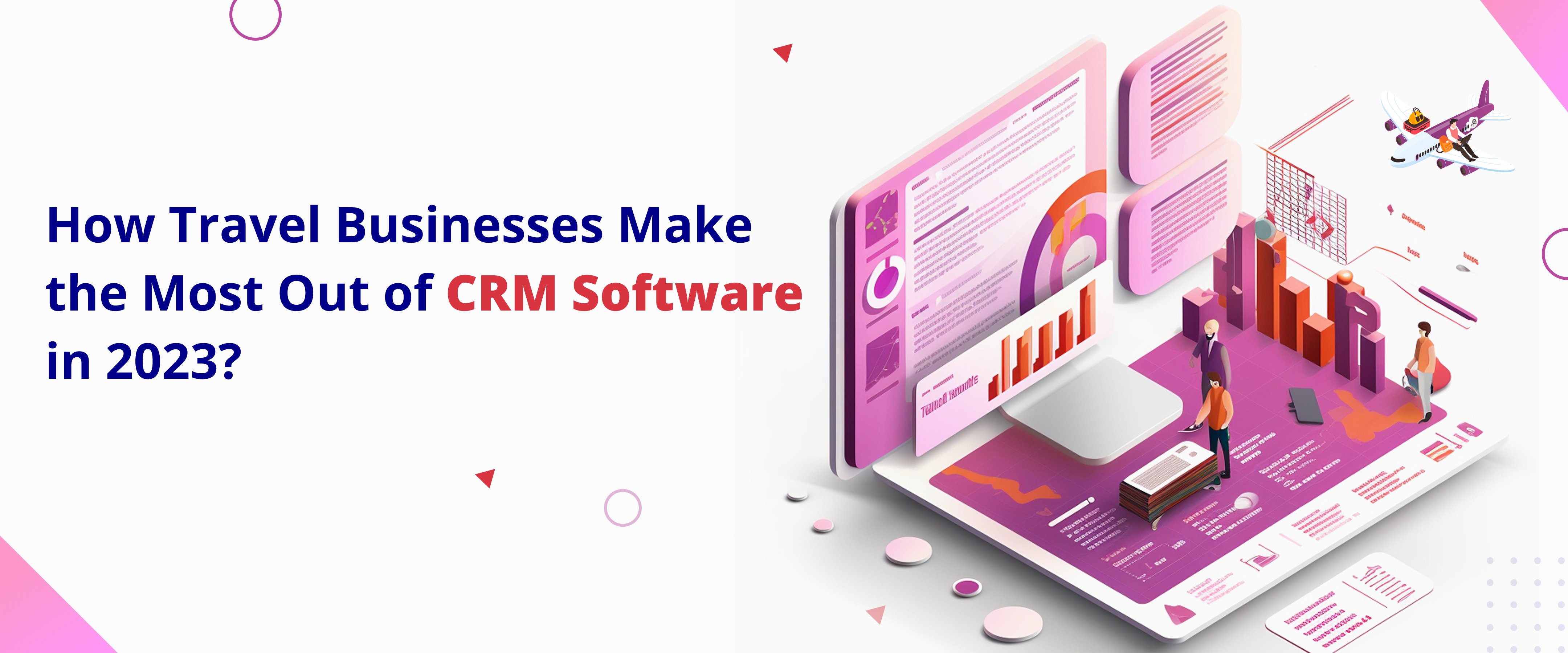 In recent years, travel businesses have grown by leaps and bounds with no sign of slowing down. According to a report from Statista, it is forecasted that the revenue of the travel industry is estimated to reach around $125 billion by the year 2027. That's why the travel industry is considered one of the most lucrative businesses in terms of revenue.
On the other hand, there are certain challenges that are faced by travel business owners which include effective lead management, manually tracking the status of payments, tracking and comparing current and past performance reports, managing new and existing customer details, and so on.
CRM software is a one-stop solution that addresses all the possible challenges faced by tour operators. And, we have written this blog to let you know the solutions that CRM software provides to improve the revenue of travel businesses. So, hold your horses throughout this blog to gain more insights about the benefits of CRM for the travel business.
Promising Comforts of Having a Travel CRM Software
1. Track Your Customer Data Then and There
When it comes to the travel business, data is a priceless thing which will last longer than the systems do last. Without complete customer data, you're just another business without having a competitive advantage. CRM Software is a highly convenient solution to handle customer data and track customer information instantly. This helps travel business owners maintain customer records without missing a single piece of data negligently.
2. Effectively Manage Your Travel Enquiries
Travel CRM software helps travel business owners to track inquiries, capture details like date of inquiry, name, source of the lead, contact information, date of the trip, pick up and drop location, travel type (one-way, two-way), number of travelers, type of vehicle the customer ask for, and other remarks if any. With this feature, travel business owners can easily understand the requirements of clients and avoid miscommunications.
3. Track Conversion Status Effortlessly
After receiving inquiries, CRM software helps to track the lead conversion status and send follow-up reminders. CRM Software also comes with the option of choosing the reasons why lead is not converted. With this, the travel business owners can know their setbacks and enhance their services accordingly.
4. Integrate Desired Third-party apps
Being a travel business owner, you'll be receiving leads from various apps like WhatsApp, Email, SMS, and so on. With CRM software, you can bring everything under one roof by integrating your desired software. This not only saves your time substantially but also improves your business productivity by not missing even a single lead.
5. Set Payment Reminders
When it comes to the travel business, you need to handle lots of financial transactions like vehicle-related payments, trip commissions, insurance, tax payments, outstanding customer collection, and so on. CRM software helps you to handle your financial dealings effectively by setting specific payment reminders periodically.
6. Create an ideal customer service pipeline
CRM software helps you to create an organized pipeline for the seamless functioning of the entire process right from customer trip enquiry to ensuring them having a safe and convenient journey. You can set up an automated customer service pipeline by allocating appropriate resources in each process. Let us imagine that person A is handling lead inquiry and person B will process the lead and convert them into a customer. In this scenario, the lead enquiry created by person A will be notified to person B, and person B will handle the further process. Likewise, travel operators can set the customer service pipeline based on their workflow.
7. Get a customized performance report
Apart from lead conversion and customer data management, one of the crucial aspects of business is having a track of performance reports. By regularly tracking and comparing reports, travel operators will have a clear view of how they are performing currently. And they can enhance decision-making to improve their performance. Travel CRM software helps travel businesses to get a clear track of customer enquiry reports, conversion reports, client satisfaction information reports, and so on.
8. Enhanced Customer Retention
Retaining existing customers is one of the greatest factors that influences customer satisfaction. Also, it reduces the effort of approaching new customers. As CRM software helps to track and maintain customer data, you can easily identify the history of the specific customer by typing their name or customer ID. By this, you can follow up or nurture a smooth relationship with the existing clients.
9. Helps to Boost Marketing Campaign
CRM software not only helps to manage your business internally but also aids in elevating marketing efforts. While creating a marketing strategy for a business, enabling personalization is one of the essential elements in creating trustworthiness among the target audience. As CRM software provides information regarding customer behavior and preferences, marketers can easily segment based on industry, job role, and company size.
10. Improve 10x Times Your Customer Satisfaction
By providing a centralized platform for travel operators, they can easily manage customer communication, booking management, and financial management under one roof. If the customer is not satisfied with their travel, travel business owners can instantly identify and take action to resolve the issue. By this, they can make informed decisions that will elevate customer awareness and customer satisfaction.
If you have read our blog this far it's because you are curious to know more. And now, are looking to address all potential challenges with comprehensive CRM software? If so, then get your hands with iSQUARE which is well-known for providing CRM software development services.
On a Final Note
At iSQUARE, we help travel business owners and travel agencies automate their travel business with our world-class CRM Software Development Services. Our well-trained technical experts ensure that our software is up-to-date and provides effective traction in the long run.
With numerous travel businesses streamlining their businesses productively, do not miss out on this lucrative opportunity to automate your business process. Reach out to us and tell us your travel business challenges & needs. And we are here to provide you with a tailor-made software solution to climb the ladders of success at the drop of a hat.