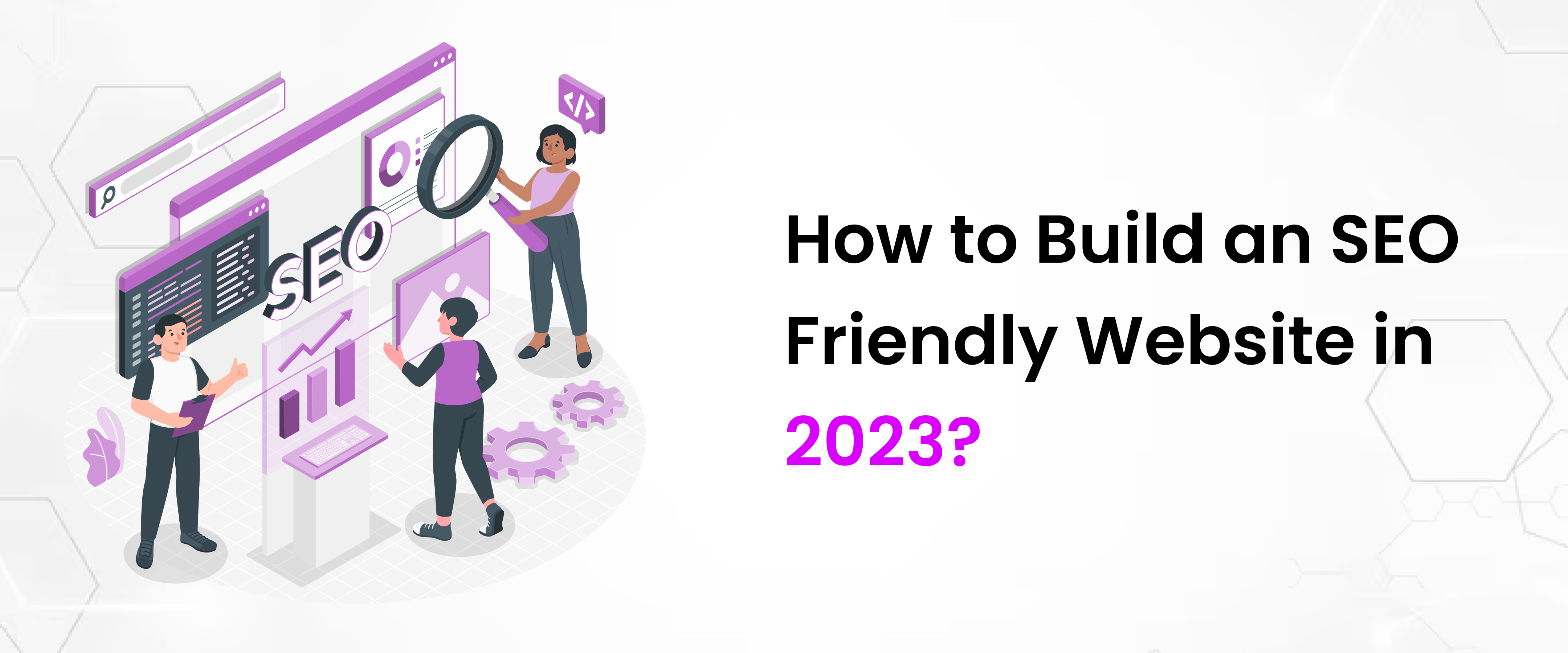 A Definitive Guide to Develop an SEO Friendly Website in 2023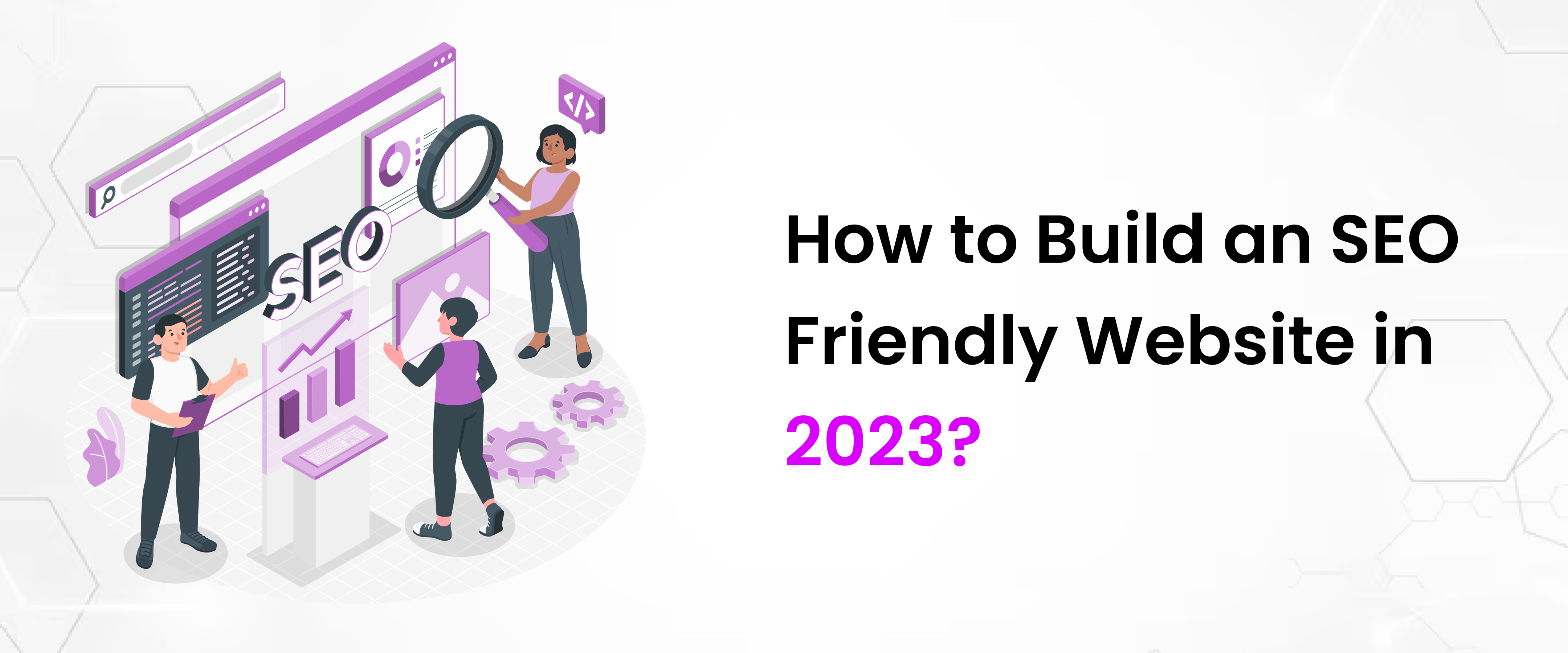 There is a saying that goes as,
"Ignoring online marketing is like opening a business
without telling anyone."
No matter what business you are doing, it's quite challenging to make great first impression about your brand. Wonder why? Because as an entrepreneur you'll have umpteen things to handle such as pivoting to new business trends, difficulties in standing out of the market, and so on.
In this digitally bound environment, we all of us are a forced to reckon with upgrading business to online mode. A recent data shows that digitally transformed companies are expected to contribute to more than half of the GDP by the end of this year, which would be around $53.3 trillion.
That's why having a strong online presence, specifically a website can sow the seeds for obtaining great revenue for your business. Moreover, well-built website is a hefty roadmap for user experience (UX) attracting target customers and improving search engine ranking. Though the process of developing a digital business is not that complicated, especially building a powerful user-friendly as well as website is just a piece of cake in this digital age.
But, while building a website, you must ensure to make it as an SEO-friendly website. That being the case, we've compiled a blog that elucidates detailed insights about developing a SEO-friendly website and we've also answered commonly asked FAQs on website development. Before delving into the topic, do you want to hear much more exciting facts about growth of website? If yes, then we would like to bring some interesting website development statistics before your eyes.
Success of Web Development
Ever since its kick off, website development is helping entrepreneurs to establish their brand image and setting their business stay apart from the competitors.
According to a survey from Forbes, there are about 1.13 billion websites on the internet in 2023.
Based on a recent survey, it is stated that approximately 71% of small businesses have a website
Google averages 40,000 searches every second, which equates to 1.2 trillion searches worldwide per year.
43% of small businesses plan to invest in their website performance
30% of people would rather return to a website they've purchased from in the past.
Hence, the aforementioned statistics have clearly shown the contribution of website towards business success. With these means, it is obvious that website development can enhance your business reach in no time.
Therefore, it has become the need of the hour for business owners to step up and be on the trend. So, the entrepreneurs are leaving no stones unturned while developing an SEO Friendly website. So, without any further delay, let's dive into the topic.
What is an SEO Friendly Website?
An SEO friendly website is an optimized website that is easy for search engines to crawl and understand your content across the website. With an SEO friendly website, your business can generate increased traffic compared with a regular website.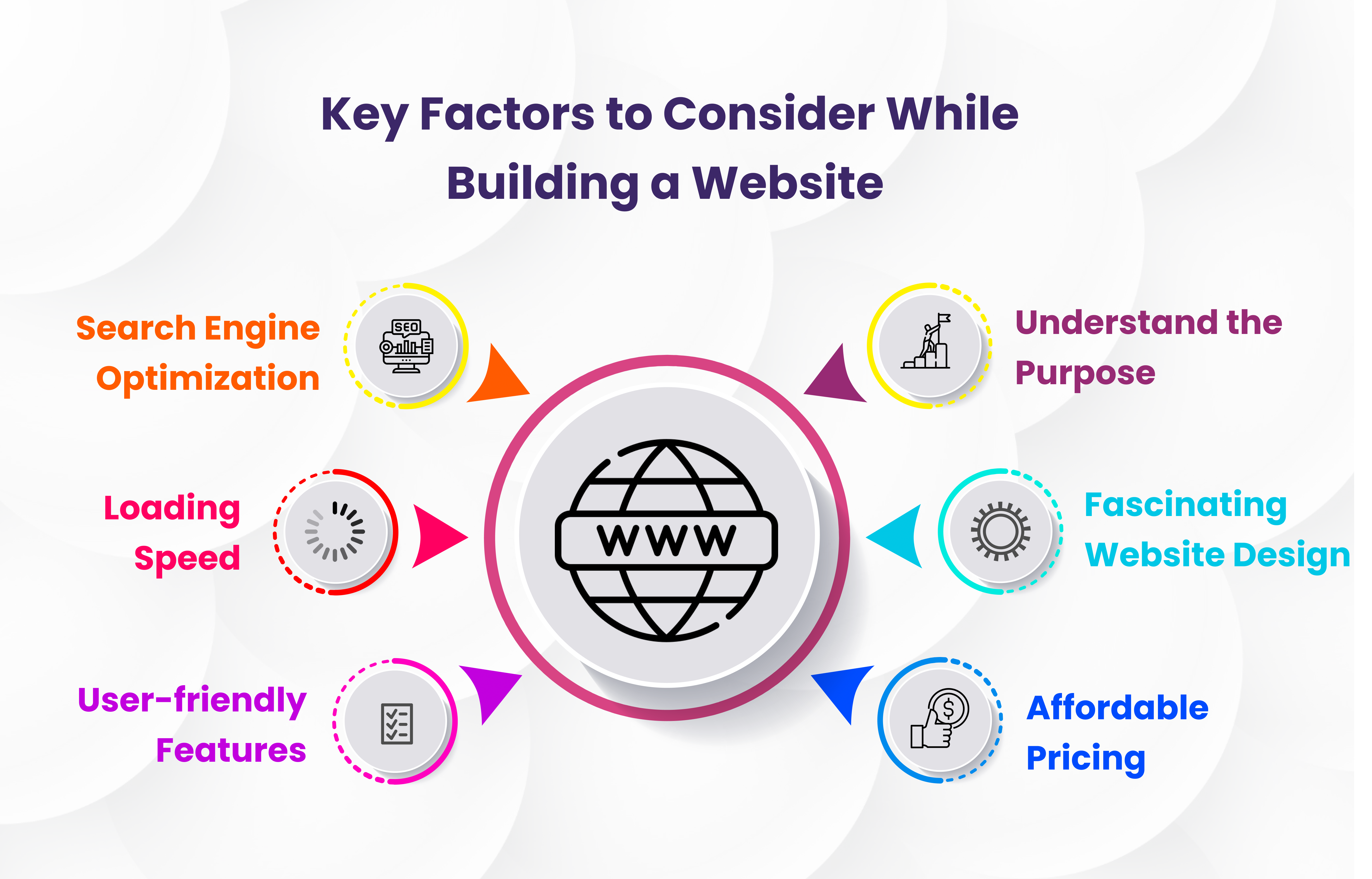 How do you make your website SEO Friendly?
Get to know the significant aspects to be considered for building an SEO friendly website.
1. Unique Title and Descriptions
For a website, meta title and description are the gateway for users to visit your website. So, it always creates a first impression for users who notice your page on search engine result page (SERP). With an eye-catchy meta title and description, you can gain traction of users to visit your website.
2. Keyword Optimized Content
When users search for any information on website regarding any industry or service, you'll see numerous results in the search result page. Those are the results will be displayed by Google considering various factors. One of the significant ranking factors is usage of relevant keywords in the content. Providing keyword optimized content for your website not only helps you rank higher, but also improves credibility of your business. Therefore, spend time in including high-quality and keyword optimized website.
3. Proper URL structure
When it comes to SEO perspective of a website, URL structure plays an important part in informing users about your website content. Moreover, it also improves your website visibility in the SERP. A well-optimized URL structure provides an enhances search experience to end users and search engines to comprehend the concept of your web page.
4. Mobile Friendliness
Did you know? According to a recent stat from Ahrefs it is stated that
58.99% of all website traffic worldwide comes from mobile phones.
And it is estimated that 72.6% of internet users will access the web solely via their smartphones by 2025
From the above-stated stats, it crystal-clear that mobile-optimization is vital factor to draw users' attention. A mobile-friendly website not only boosts your sales and conversion, but also helps to improve the ranking of your website.
5. Image Optimization
There is a popular saying that ""a picture is worth a thousand words"
Do you agree with the fact that an image is highly influential in captivating users' attention than content?
Image Optimization is nothing but a process of compressing image size according to website size and adaptability without losing original quality.
Image optimization helps to:
Improve loading speed of your website
Enhancing user experience
Boost your website ranking
Elevates user engagement and conversion
6. Compelling Call to Action
Compelling call to action (CTA) plays a significant role in providing a clear direction to users about what to do next. With a powerful CTA, you can efficiently convince your users to achieve the desired results you are looking for. When you convince more users to click your CTAs, your business can reap benefits with increased leads and conversions.
FAQ
How much does a new website cost?

The cost of developing a feature-packed website depends on several factors like type of website, platform & technology, UI/UX preferences, Hosting domain, integrated security features, and so on. Moreover, the cost of website varies depending on your SEO needs for your website. If you are looking for clear-cut cost to build a website, reach iSQUARE to discuss your needs and get an exact estimation according to your needs.
How many pages should a website have?

A website can technically have as many pages as you want based on the type of your business or service. For that, you should have a clear understanding on what you aim to accomplish with your website, and how your target audience want to interact with your website. Furthermore, you can also look on your competitors' website to gain more insights on the page count. In a nutshell, no matter how many pages you build as long as your website satisfies your target audience with great user-experience.
How long does it take to build a website?

The time taken to build a website entirely depends on certain factors like website type, number of web pages, UI/UX design needs, preference on SEO factors, and so on. However, the approximate time taken to build a website range between three days to fifteen days.
How to choose the best website development company?

The question "How do you find the best website development company?" seems to be much ubiquitous across the Internet. It also seems quite baffled, though. So, it is essential to choose a company with reputation, loyalty, and trust. Also, ensure to choose the company that offers website development in budget-friendly cost, ready for maintenance, and support. Therefore, pick the right website development company based on their experience and success of their clients.
When it comes to choosing the right website development company, iSQUARE is the ideal landing place you can reach for. Having 7+ years of experience in website and app development, we help you with right guidance and prop up to build a feature-packed website. Our team of professional and crackerjack web developers will help you build an astounding website with fascinating features and new-fangled technologies.
Last but not least, all that is left for you to do is get in touch with our team and share your business ideas with them. Come on, let's make the world know about your business, visualizing your website ideas is just a click away!