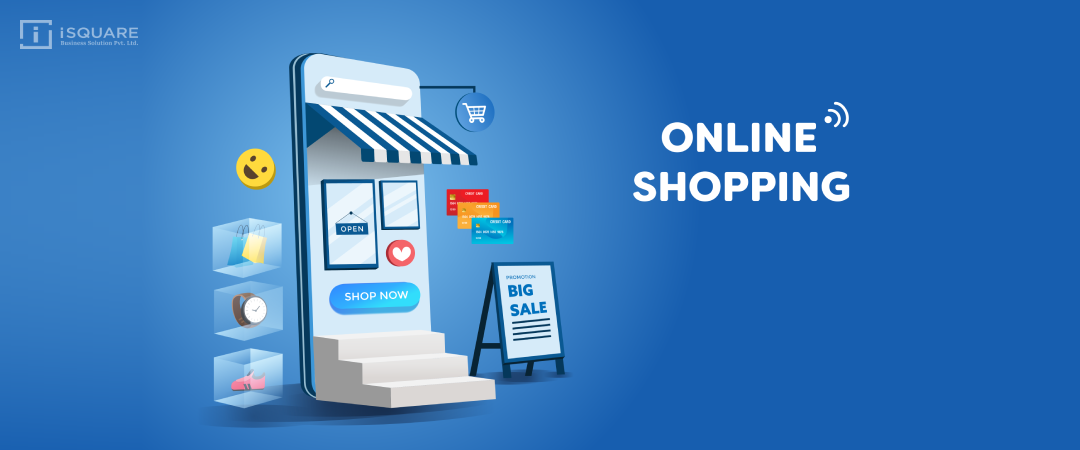 How do eCommerce impacts in Digital Transformation Business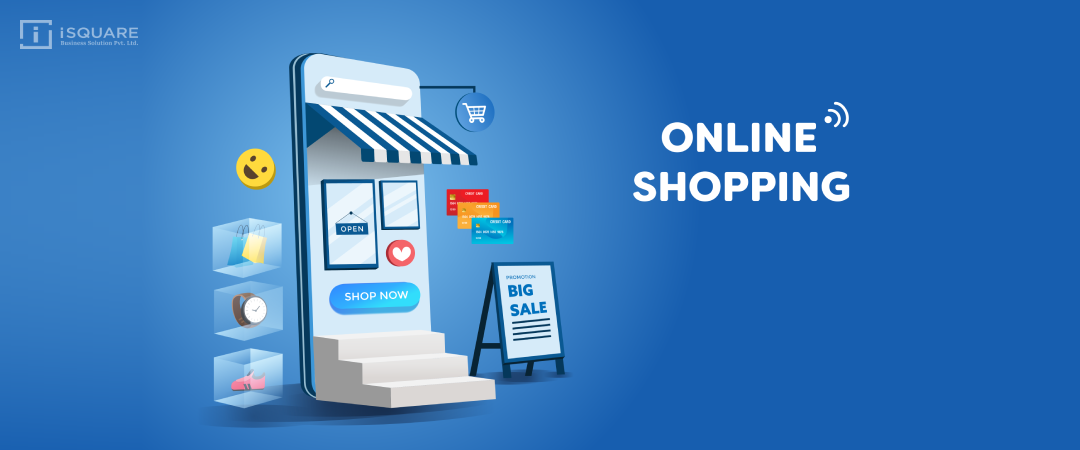 Many businesses currently have a physical office or a store that takes care of the business operations and the distribution of your goods to customers.
But fresh challenges are rising daily, with drastic changes to customer expectations and newer technologies. Not to mention the ever-rising competition. If you, as a business, are looking to stay in the competition and grow faster, one of the essential aspects of that strategy must be to take your business online through an eCommerce website or a mobile app.
It doesn't matter if you are into B2C or B2B, your customers are already online, and their decisions are driven based on what they gather from there. Another important aspect is that online shopping is not restricted to major cities alone. As per a report, Tier 2 and Tier 3 cities contributed to 62% of the overall market share in 2002.
But why should you take your business online?
Importance of eCommerce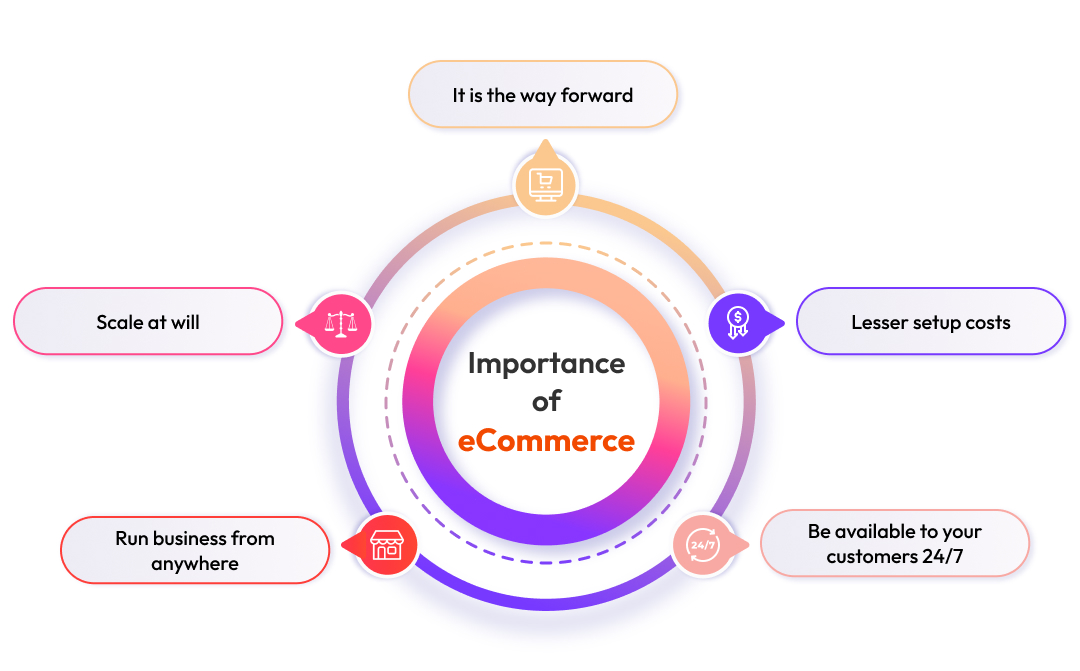 e-commerce continues to pervade people's shopping trends be it a mobile or even a car; the entire ecosystem is getting rapidly transformed. Your customers and competitors are very much on the eCommerce bandwagon and have made it integral to their daily life.
Setting up an online store is much less costly than you would entail for a brick-and-mortar store. There are companies like iSQUARE who know the importance of eCommerce that can quickly help set up your online store.
Be available to your customers 24/7
You can continue business even if you shut shop beyond your working hours. Be available online 24/7 and offer your customers the benefit of ordering at a convenient time. You can have a website or, more conveniently, a mobile app from which your customers can order.
Run business from anywhere
Running a physical store comes with challenges on the business owner's physical availability. You are bound to be in your store even when you would be better off meeting suppliers or participating in business events. After all, that is what a business owner is supposed to do, isn't it, growing the business. An eCommerce solution allows you to manage your offline and online business from anywhere.
Another major challenge retailers face with the offline model is their ability to scale. You are always constrained by the location of your customers and how far you can offer your services. With eCommerce, you can virtually expand as far as you wish. Your potential customers are practically all over the globe. The only catch is how good your product/service is and how well you market it.
Where do you start with it?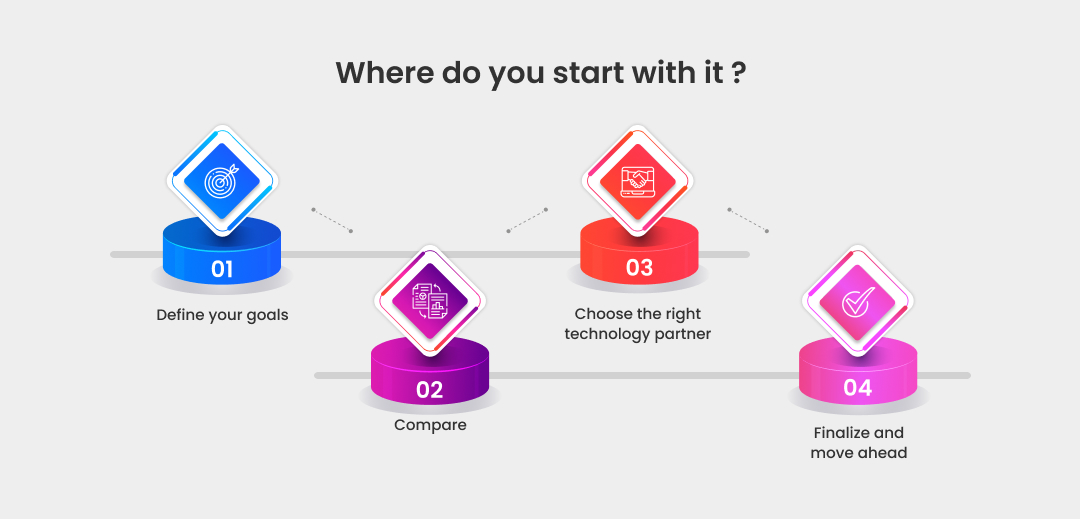 As with any business strategy, it is important to define clear goals. Analyze your strengths and opportunities and come up with goals accordingly. You can also avail help from technology experts to arrive at a refined set of goals.
A proven way to choose your technology partner is to compare them against your own set of critical parameters. Compare them for quality, on-time delivery track record, service models, and customer experiences.
Choose the right technology partner
The adoption of any technology solution is largely dependent on the choice of the technology partner. Evaluate them for experience, service models, and technical expertise. It would add much value if they also bring the necessary domain knowledge. Then, they won't sell software but collaborate with you to build a solution specific to your business needs.
Having compared, analyzed, and selected the partner, it is important to invest your time in the initial stages of requirements and design to ensure that the right solutions get built. At times, business owners delegate this to others, which can result in the solution failing to meet your expectations. If you cannot spare time for this, make sure you have a representative who can communicate what's on your mind. Also, plan for periodic reviews to ensure the right solution is getting ready on time.
How can iSQUARE help me with my eCommerce needs?
We at iSQUARE have more than a decade of experience in consulting, designing, developing, and supporting eCommerce solutions, including websites and mobile apps. Our in-house experts bring a wealth of domain and technology experience to ensure we only deliver the best to our customers.
We have enabled customers across manufacturing, healthcare, Fashion, and Food & Beverage retailers with robust eCommerce solutions. We understand that the most important aspect of any customer's decision to adopt technology is supported. We offer world-class support and have a transparent tracking mechanism to ensure your quality and peace of mind.
Check out our extensive work samples on eCommerce development and Significance of eCommerce to learn more about our capabilities. You can also contact our iSQUARE team to discuss your requirements and get a walkthrough of our capabilities.
FAQ
How does eCommerce benefit small businesses?

eCommerce helps drive sales, grow customer base, and increase revenues.
What are the factors to consider while adopting eCommerce?

Your business goals, defining the ideal customer profile(ICP) for the online business, choosing the right technology partner, actively involving in conceiving the solution.
Will eCommerce suit only for B2C businesses?

eCommerce is well-suited for B2C, B2B, or D2C businesses as it offers convenience to all stakeholders including customers, vendors, and partners.