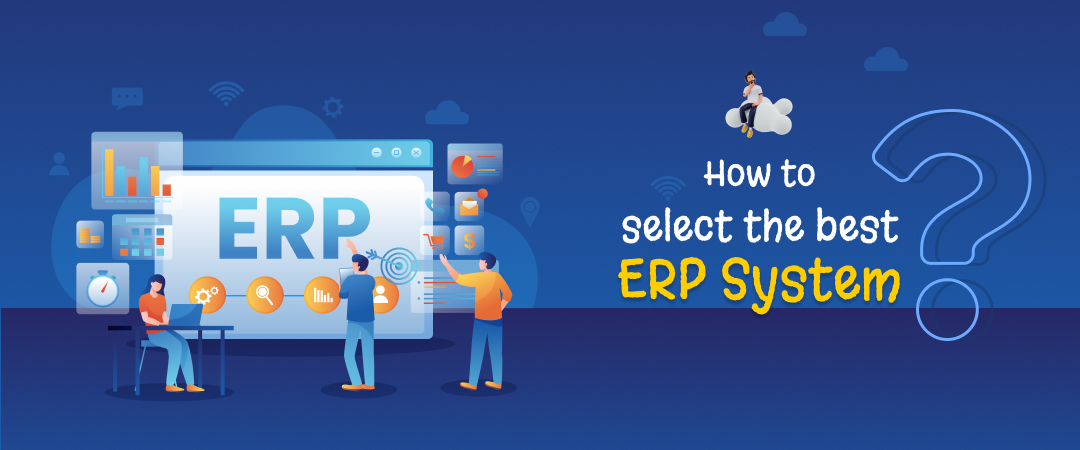 How to Select the Best ERP System for Your Business in 2022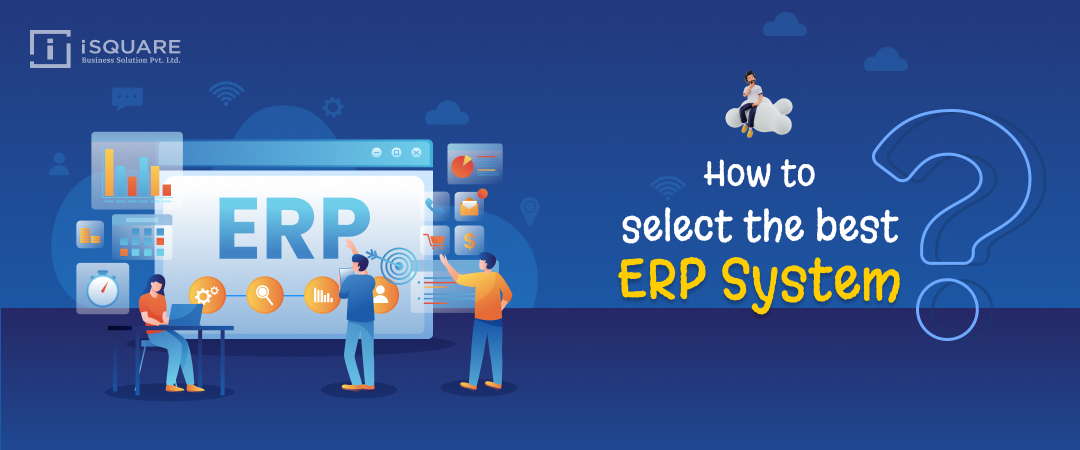 Whether a business owner or a manager planning to implement a new system shortly, you need to know which ERP system is best for your business and why.
An ERP system can streamline business operations and drive efficiency by integrating company processes, data, and analytics. An effective ERP implementation will have a short implementation time (6 months), low implementation cost ($100k), few customization requirements (5%), and minimal documentation requirements (10%).
When choosing an ERP system, several factors will determine its effectiveness in your business. Not every ERP solution matches your business requirements. Your company's unique workflow must be accounted for before selecting an ERP system.
You can also get the idea and suggestion from our support team
The most common questions to ask before selecting an ERP system for your business are
"Does the ERP system have industry-specific functionalities?"
"Does your business need an on-premise, cloud-based solution or a hybrid solution?"
"Is the ERP cost economical for your business?"
"Is its maintenance feasible?"
"Does the system offer high security?"
"Can the system be customized?"
But do not limit yourself to these questions. Instead, take a comprehensive look at your business requirements and decide on the factors that can change the outlook of your business after software implementation.
This article breaks down the essential points to look for in an ERP system before making a final decision.
Conduct a Business Process Review (BPR) and Needs Assessment/Analysis (NAA)
Conducting a Business Process Review will clarify the requirements of each department in the business, their integration, and the end-user requirements. NAA will help determine the gaps between your current and future business conditions.
When you are focusing on an ERP system for your business, then you need to prioritize your top goals and requirements to match your business plan for that system. Also, evaluate your current business situation and note down the things that you wouldn't want to change in search of a new system. These factors can be those that give you a competitive advantage over your competitors.
While determining business goals and requirements, ensure that you focus on areas that matter the most and will bring the most value to your business. Including a lengthy, comprehensive list of requirements that will bring little results and profits will only confuse you and make the selection process more difficult.
It is also important to consider your business type. Because each company will need different software depending on its needs and functioning.
Team up with key stakeholders
Gather all the key stakeholders whose opinions are the deciding factors. These stakeholders can include people who will directly use the software and people whose operations will be indirectly affected by this software, such as representatives of different departments (sales, finance, etc.) of the organization.
Then assemble your team members to schedule meetings, identify the requirements and the top priorities, and visualize your business after the ERP implementation. Including the key stakeholders is crucial because they will bring their software expectations to ensure that it meets their requirements.
If this task seems daunting, you can also include the company's COO, CFO, and CEO to drive the selection process. The project head will organize the teams, provide updates, and make the software selection process smooth.
Set up a selection criterion for the ERP vendors
After you have defined your business goals, set up criteria to select the ERP vendors whose software meets your needs. Make a list of potential vendors and set up a project plan for the ERP implementation. The software should be able to help you in the long run. Ask a few questions like
"What updates will be made to the software in the coming future to fix bugs, add new features, improve usability, etc.?"
"Does it include modern solutions like artificial intelligence, machine learning, and how feasible these solutions are for your business?"
"Is the software flexible and adaptable to changing business needs?"
Take into account the reviews of expert analysts and customer reviews, and also seek companies already using the software to learn from their experience and opinions about it.
Installing the software also requires subscription and support plans. The prices and features of each plan vary. Decide on the best plan by considering your requirements.
Conduct ERP vendor demos
Have a project rollout plan before conducting the demo. This includes activities that are required to install the software, including data migration, management activities, etc. Having a planned demo implementation process saves time and avoids confusion.
While doing the vendor demos, ensure that you focus on features that meet your business requirements. Consider what benefits the software could provide in the future rather than just how it can meet your current needs. Consider suggestions from employees using the software during the demo; the drawbacks they face; and the problems the software solves for them.
Also, ensure you identify hidden costs and analyze how software limitations can affect the functioning of your business.
Moreover, be mindful that these software solutions require updates, which can sometimes be complicated and time-consuming. Understanding the upgrade process can help avoid complications in the future.
You may also like reading about Hearing Aid ERP & CRM Solution
Hire a consultant
If selecting an ERP software seems like a daunting task, you can get most of the burden off your shoulder by simply hiring an expert consultant and implementation partner. They will help you select and implement the right software solution for you.
A consulting firm's services include determining the best software for your needs, implementing the software, conducting ERP software market analysis, choosing the best software plan, and more.
Some of the most recognized people and consulting groups in the industry are Eric Kimberling's Third Stage Consulting Group, Panorama Consulting Group, etc. Consulting groups can help you get unstuck from the analysis paralysis and walk you through the entire selection and implementation process.
Conclusion
Choosing the right ERP software for your company takes time, effort, and the collaboration of many people. But, it has a significant impact on your business. According to ERPFocus.com, 90% of ERP implementations fail to deliver any measurable ROI because companies fail to determine their future expectations, outcomes from the software, and the future state of the business after implementation.
It is one of the huge factors in determining your company's successes and losses, which are reflected in the ROI. To avoid this, it is crucial to take a calculated decision by considering all the factors mentioned above.
Looking for a better ERP system for your business? Get in touch with us, and let's discuss.